a
Naval Forces News - Finland
Finnish Navy Releases Video on Naval Operations, Missions and Future Vessels
The Finnish Navy (Merivoimat) released a video explaining its operations, main missions as well as its plan for the acquisition of four multi-roles surface vessels.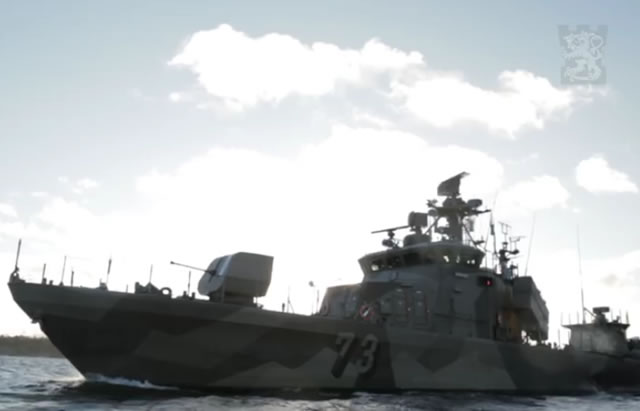 Screen capture from the video

The video explains that the Navy is a critical part of Finland's defense. The Navy's statutory task is to monitor and ensure the territorial integrity of Finland. The Navy may carry its tasks out in collaboration with the other defense branches (air force and army) and the tasks are enforced every day of the year.
Video: Finnish Navy
In a crisis situation the Finnish Navy task is to fight against the enemy at sea and on the coast, to protect the vital sea link, as well as support air and ground forces to fight. The Navy covers all aspects of a coordinated maritime operations, such as the surface warfare, mine warfare, air defense, anti-submarine and preventing amphibious invasions.

However, in the near future, a significant number of fighting ships will be retired from the fleet because of their age. For this reason, the Navy needs four new warships.