a
Naval Forces News - Egypt
Egyptian Navy received Russian 3M80 Moskit anti-ship missiles for its Tarantul-class corvette
The Egyptian Navy has received Russian 3M80 Moskit (NATO reporting name: SS-N-22 Sunburn) anti-ship missiles (ASM), according to a source in the Russian defense industry. The missiles are intended for the Tarantul-class missile corvette P-32 (Project 12421 Molniya) which the Egyptian Navy just procured from Russia.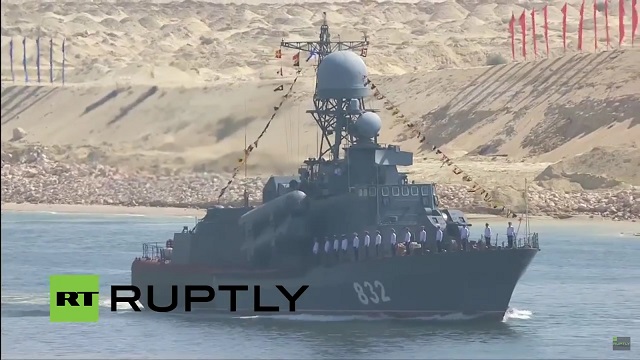 P-32 Missile Corvette (Project 12421) during the Suez Canal celebrations on August 6 2015 (then still with a Russian Navy crew onboard). Picture via bmpd/RT
"Russia has donated the P-32 (No.832) Project 12421 (Tarantul-class) missile boat to the Egyptian Navy. The ship is armed with 3M80 Moskit ASMs. We know that Egypt has already commissioned the missile boat, which is now called Ahmed Fadel. The Egyptian personnel has been trained to operate the ship," the source said. He did not specify the number of missiles delivered.

According to the Al-Ahram newspaper, Egypt commissioned the P-32/Ahmad Fadel missile boat in early August 2016. The ship was granted to the Egyptian Navy by Russia in order to support the country`s counter-terrorist efforts. The ship will increase the inshore capability of the service.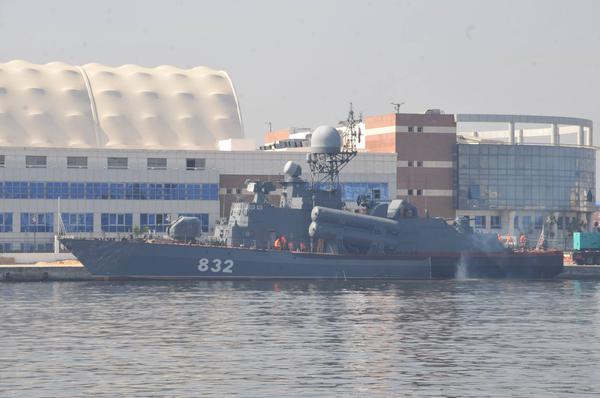 P-32 Missile Corvette can deploy 4x P-270 Moskit supersonic ramjet powered anti-ship cruise missiles (3M80 / NATO reporting name: SS-N-22 Sunburn)

P-32 keel was laid at Vympel shipyard in the late 1980ies and was completed in 2000. It was then handed over to the Russian Navy but never formally inducted for Russian Navy service as the goal was to find an export customer. P-32 was originally inteded to be sold to Turkmenistan in 2006 but the deal never went through.

In 2010, P-32 was introduced in the Caspian flotilla of the Russian Navy (where, incidentally, it also was virtually non-operational), and in 2013 it was transferred to the Baltic Fleet.

In the first half of July 2015, P-32 missile corvette was seen leaving the Baltic escorted with a tug and headed to the Mediterranean Sea. At the end of the month the boat arrived at the port of Alexandria. It is reported that Egypt showed interest in the vessel from 2014. The procurement contract was eventually signed in 2015.

The vessel has a range of 1,700 nautical miles (3,100 km; 2,000 mi) with 44 crew members on board. It is fitted with MR-123 "Vympel" fire control radar, 2x AK-630 30mm CIWS and an AK-176 76mm main gun.

© Copyright 2016 TASS. All rights reserved. This material may not be published, broadcast, rewritten or redistributed.