a
Naval Forces News - Russia
Russian Navy to get its Seventh Upgraded Il-38N Maritime Patrol Aircraft
The flight tests of the seventh upgraded Ilyushin Il-38N (NATO reporting name: May) antisubmarine warfare (ASW) aircraft are drawing to an end at the airfield of the Gromov Flight Research Institute in Zhukovsky (Moscow Region), according to sources on the Internet.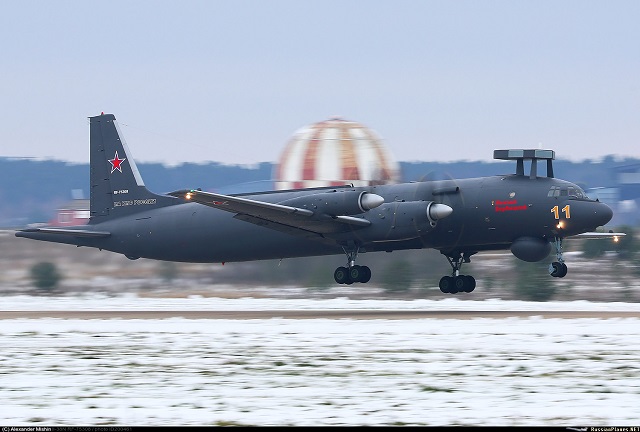 The seventh Il-38N MPA of the Russian Navy during flight tests in Zhukovsky. Picture by Alexander Mishin / russianplanes.net

Open-access photographs published on the Internet show an Il-38N plane equipped with the Novella system. The aircraft has side number '11 yellow', construction number 880010308, serial number 103-08 and registration number RF-75308 and is named after Soviet pilot Mikhail Verbitsky.
As was reported in the press, Ilyushin had completed the upgrade of five Il-38 ASW aircraft for the Russian Defense Ministry and the latter placed a contract for upgrading more planes in May 2015. The first upgraded Il-38N arrived in Kamchatka in March 2015.
The updated version differs from the baseline model in having the Novella-P-38 surveillance/targeting system that has increased the its maritime surveillance capability by several times over the baseline model. The plane uses new-generation radio sonobuoys and carries an electronic intelligence system and a thermal imager.
© Copyright 2016 TASS. All rights reserved. This material may not be published, broadcast, rewritten or redistributed.