a
Naval Industry News - Indonesia
South-Korean company Daewoo Shipbuilding delivered the first South-Korean made sub to Indonesia
Daewoo Shipbuilding & Marine Engineering Co., a major shipyard, handed over a 1,400-ton diesel-electric submarine to the Indonesian navy on Wednesday, becoming the first South Korean company to export a submarine.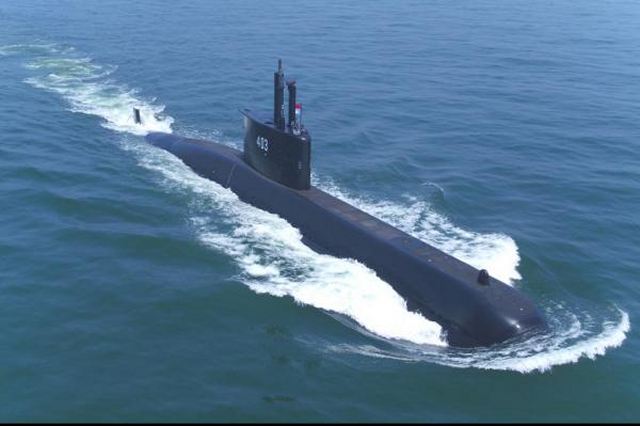 Daewoo Shipbuilding & Marine Engineering Co. delivered the 1,400-ton submarine to the Indonesian Navy on Wednesday. Photo by Yonhap

The company said it held a ceremony at its Okpo shipyard on Geoje Island off the southern coast to mark the event. The vessel is the first of three submarines commissioned by the Southeast Asian country under a 2011 deal worth $1.1 billion, which is equivalent to selling some 730,000 locally made midsize cars abroad, Daewoo Shipbuilding said. Following the delivery, South Korea became the fifth country in the world to export a submarine, after Britain, France, Russia and Germany.

The second submarine is under construction with the plan to be completed within the year and the third one will be made in "block form" in South Korea and sent to Indonesia to be assembled by 2018, the company said. The submarine is a modified version of the Chang Bogo-class attack submarines currently in service in the South Korean Navy. It can cruise for about 11,000 miles without making port call, twice the distance from the country's southern port city of Busan to Los Angeles. The new subs are expected to serve in Indonesia's Navy for at least 30 years. The Chang Bogo's are modified Germany Type 209 submarines built and fitted in South Korea.