a
Naval Industry News - United States
Theodore Roosevelt carrier strike group departed for COMPTUEX
The Theodore Roosevelt carrier strike group departed on August 1 for its Composite Training Unit Exercise in anticipation of its deployment later this year, the U.S. Navy announced this week.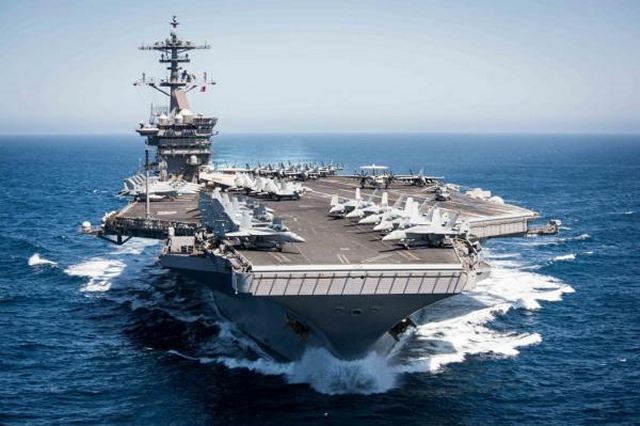 The Nimitz-class aircraft carrier USS Theodore Roosevelt, and its strike group, departed on August 1 for Composite Training Unit Exercise before deployment scheduled for later this year. U.S. Navy photo

The COMPTUEX exercises will certify that the Roosevelt and all supporting ships in Carrier Group Nine are capable of conducting their assigned operations during the upcoming cruise, which could easily last from seven to nine months or longer. Testing will include command and control, search and rescue operations, damage control and operational capabilities of the group.
"The effort of all hands throughout the strike group is critical to success for COMPTUEX and beyond," commander of Carrier Group Nine Rear Adm. Steven Koehler said in a press release. Participants in the exercise include the Theodore Roosevelt Nimitz-class aircraft carrier, the Ticonderoga-class cruiser USS Bunker Hill, and the Arleigh Burke-class USS Halsey, Higgins, Preble, and Sampson. "In order to make sure the men and women in the Theodore Roosevelt Carrier Strike Group are ready for operations, we have to push our team beyond what we expect to see on deployment," Koehler said.