a
Naval Forces News - USA, Japan, New Zealand

GUAMEX ASW Exercise kicked off in Guam with MPAs from the US New Zealand and Japan
Maritime Patrol and Reconnaissance Aircraft from Japan, New Zealand and the U.S. are participating in a multinational anti-submarine warfare (ASW) exercise off the coast of Guam, July 31 - Aug. 12. Exercise GUAMEX 2017 is aimed at increasing proficiency and interoperability between Asia-Pacific countries.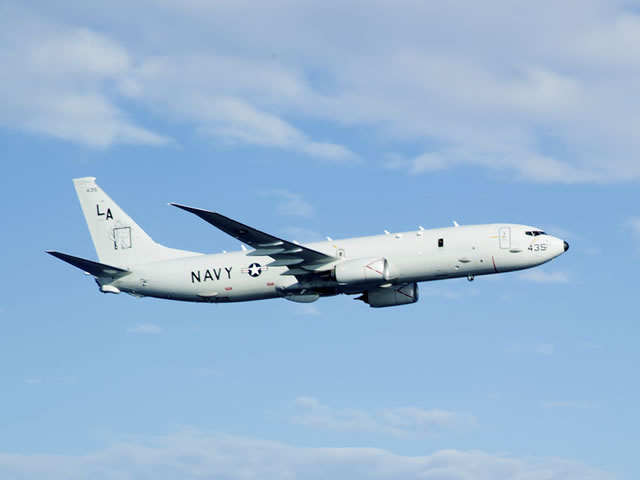 In this file photo, a P-8A Poseidon from Patrol Squadron (VP) 5 flies over the Philippine Sea. (U.S. Navy/MC3 Dustin Knight)
GUAMEX includes multiple aircraft and subsurface assets from the Japan Maritime Self-Defense Force (JMSDF), the Royal New Zealand Air Force (RNZAF) and the U.S., who collaborate to strengthen personal relationships between these countries.

"GUAMEX provides an exceptional opportunity for our regional allies, friends, and partners to test our interoperability skills and hone our ASW techniques in a series of dynamic events. We don't often get the chance to train with one another," said Lt. Christi Morrissey, attached to Task Force 72 and the U.S. action officer for GUAMEX 2017. "We plan to put the crews through their paces, but also want to foster lasting relationships amongst the participants outside of the operational events."

Designed to strengthen regional partnerships, GUAMEX 2017 includes approximately 40 operational scenarios and the opportunity for military to military exchange events on aircraft and vessels.

P-8A Poseidon aircraft from the U.S. Navy's Patrol Squadron (VP) 26, and P-3C Orion aircraft from a JMSDF air patrol squadron from Fixed Air Wing 1, and the RNZAF's 5 Squadron are taking part in GUAMEX.