a
Naval Aviation News - USA
Boeing Receives US Navy Contract for Next Generation Jammer Integration on EA-18G Growler
The U.S. Navy awarded Boeing a $308 million contract modification to provide Next Generation Jammer integration services for EA-18G Growler aircraft. The contract supports the Next Generation Jammer program's engineering phase, and also includes design and manufacturing tasks for 12 ECP 6472 kits, NGJ pod testing, and additional supporting equipment.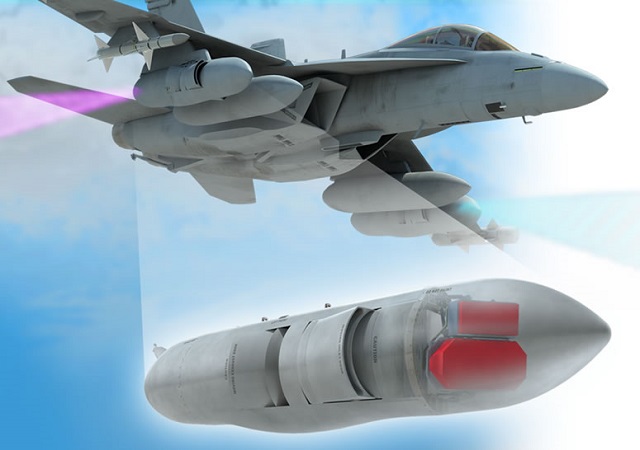 The schematic above highlights an EA-18G Growler flying with Next Generation Jammers, fully loaded with preprogrammed electronic warfare measures developed at Naval Air Warfare Center Weapons Division Point Mugu. (U.S. Navy illustration)
The EA-18G Growler is derived from the combat-proven F/A-18F Super Hornet and is the United States' newest and most advanced airborne electronic attack platform, providing electronic intelligence, surveillance and reconnaissance data to other aircraft. The Growler has been deployed since 2010 supporting U.S. and allied forces.

Part of the Growler's mission in combat is to deny, degrade or delay the enemies' ability to acquire and engage friendly air forces and also give bombers or fighters access to those targeted areas.

Raytheon's Next Generation Jammer solution was selected by the U.S. Navy in 2013 to replace the legacy ALQ-99 systems used on the EA-18G airborne electronic attack aircraft. In 2016, the U.S. Navy awarded Raytheon a $1B Next Generation Jammer Engineering and Manufacturing Development (EMD) contract.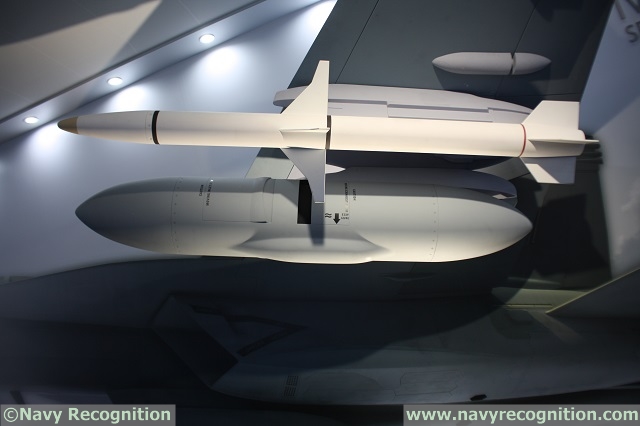 Next Generation Jammer model showcased by Raytheon during Paris Air Show 2015
During the EMD phase the system will be further developed before being produced. The capability is expected to reach its system-level critical design review in early- to mid-2017. This will finalize the design and allow for the fabrication and assembly of test articles.

NGJ Inc 1, an external jamming pod, will replace the AN/ALQ-99 tactical jamming system currently integrated on the EA-18G GROWLER® aircraft. It will address advanced and emerging threats alike, as well as the growing numbers of threats.

NGJ Inc 1 uses the latest digital, software-based and Active Electronically Scanned Array technologies and will provide enhanced airborne electronic attack capabilities to disrupt and degrade enemy air defense and ground communication systems.