a
Naval Industry News - Russia
A-222E Bereg-E and Bal-E Modern Coastal Defense Systems from Russia
The coastal defense is one of the major tasks placed before armed forces of world`s littoral states. Therefore, the security of green waters is a pivotal issue, and reliable, and combat-effective systems are required to fulfill it. Russia`s Rosoboronexport company (a subsidiary of the Rostec state corporation) offers modern coastal defense weapons such as the A-222E Bereg-E mobile coastal artillery system and the Bal-E coastal defense missile system.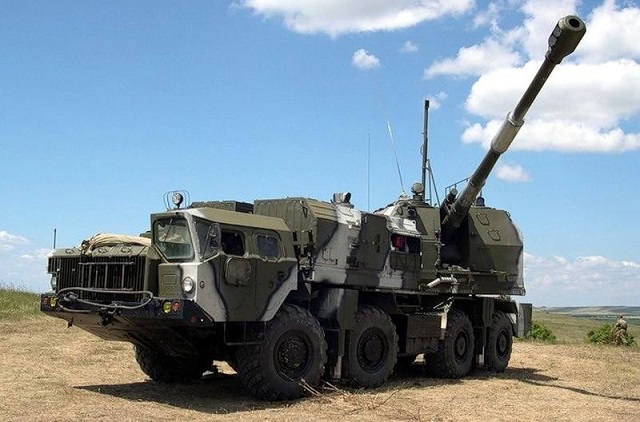 A-222E Bereg-E mobile coastal artillery system
The A-222E Bereg-E mobile coastal artillery system is intended to destroy and suppress enemy`s sea and coast-based assets and to provide protection against attacks of surface combatants. The system can effectively engage sea and ground targets moving at high speeds. Bereg-E is comprised of a central post with a fire control system, six self-propelled guns, and one or two combat duty support vehicles. The central post is intended for controlling of battery firing. The fire control system features a radar, a TV/optical station with a laser rangefinder, sights, a digital computer, and other electronical subsystems. It can operate even in an electronic countermeasures environment. The self-propelled guns are equipped with optical/mechanical sights, ballistic computers, and laser rangefinders. They can deliver fire by remote commands from the central post or in the self-contained mode, using the aforementioned pieces of equipment. The guns are loaded semi-automatically with complete rounds. They can fire high-explosive and anti-aircraft projectiles. The combat support vehicles provide power supply and rooms for the crews` rest, messing, and medical treatment. The components of Bereg-E are mounted on MAZ-543M 8x8 wheeled all-terrain trucks.
A-222E Bereg-E mobile coastal artillery system
According to the specifications of the Bereg-E mobile coastal artillery system in the official catalogue of the Rosoboronexport company, it has a caliber of 130 mm, an effective firing range of 20 km, a moving sea target engagement time of 1-2 minutes (with a kill probability of 0.8), a number of targets engaged in the simultaneous mode of 1-2 (with any gun combination), and a firing rate of 12-14 rounds per minute.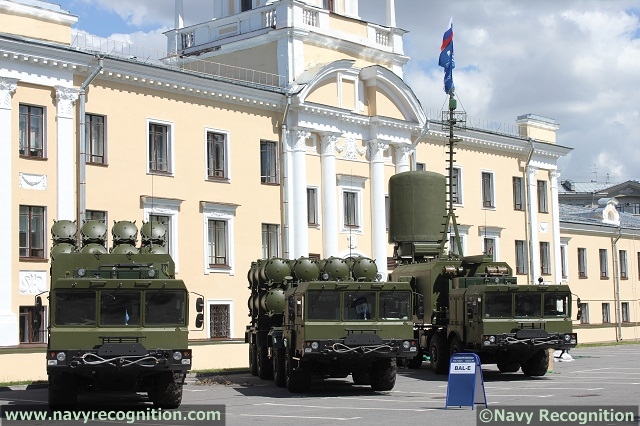 BAL-E Coastal Missile System at IMDS 2013
The Bal-E coastal defense missile system is designed to control territorial waters, to protect components of naval infrastructure, to defend shore areas, and to protect maritime communication lines. It can detect, track, distribute, and engage surface targets with anti-ship cruise missiles. In the basic configuration, the Bal-E system includes up to two command-and-control vehicles, up to four self-propelled launchers, up to four transporter-loaders, and a communications vehicle. Bal-E can be configured in accordance with a customer`s request. The system can boast a high level of combat efficiency. It features a short deployment and combat readiness time, as well as high mobility and reliability. According to the specifications, the Bal-E coastal defense missile system has a maximum firing range of up to 120 km and an into-action time of less than 10 minutes. Each self-propelled launcher is armed with eight missiles. The components of the Bal-E system are mounted on all-terrain wheeled vehicles.



© Copyright 2017 TASS. All rights reserved. This material may not be published, broadcast, rewritten or redistributed.