a
Naval Defense Industry News - Sweden
Saab to Modify and Upgrade Swedish Navy Corvettes Gävle and Sundsvall
Defence and security company Saab has signed a contract with the Swedish Defence Materiel Administration (FMV) for the modification and upgrading of the Swedish Marine's Gävle-class corvettes. The order value amounts to BSEK 1.249 and the work will be carried out during the period of 2017-2020.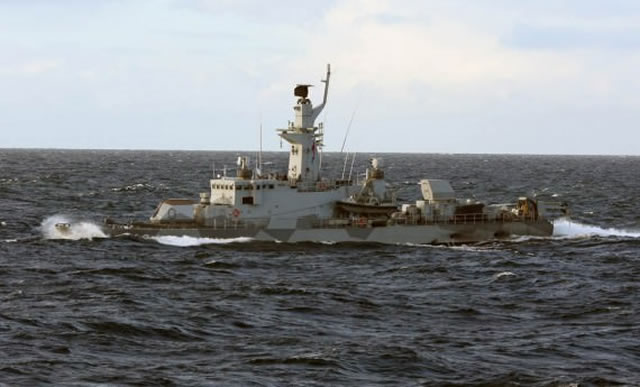 The Gävle-class is a class of corvettes in the Swedish Navy, built between 1986 and 1993. The class is armed with eight RBS-15 anti-ship missiles, torpedoes, one 57mm cannon and one 40mm cannon.
Six corvettes were planned, but only four were built and just two remain in service. Swedish Navy picture.

The contract states that Saab is to conduct a life extension of two corvettes, HMS Gävle and HMS Sundsvall, both of the Gävle-class. The contract also includes that Saab will conduct a general inspection after the ships have been in service for 72 months. Besides this, the contract also includes that the ships will be modernised with a new, advanced combat system.

"We have a long experience in building and maintaining corvettes in steel, aluminium and in composite. The ships have good operational capabilities, high availability, long service life, and low operating costs. With a new, advanced combat system, the ships will be modernised to meet the customer's demands", says Gunnar Wieslander, Senior Vice President and Head of Business Area Kockums.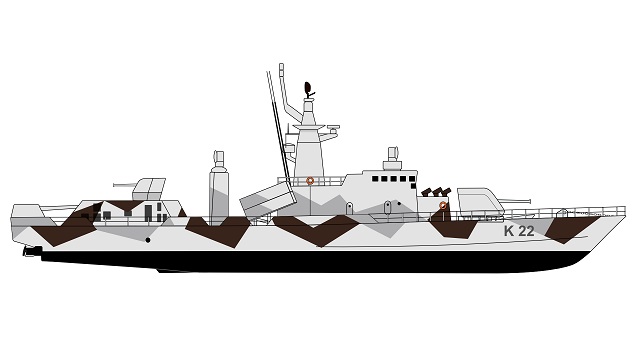 Lateral diagram of Gävle. Image by Marcusroos.

The work will be conducted at Saab in Karlskrona and in Järfälla within the two Business Areas, Kockums and Surveillance.

Corvettes are developed and optimised to operate in the waters surrounding Sweden. The corvettes' operational missions mostly include surface combat, Anti-Submarine Warfare and air defence.

The shipyard in Karlskrona delivered four corvettes of the Göteborg-class between 1990 and 1993. By the end of the 1990s, two of them were upgraded, HMS Gävle and HMS Sundsvall, and this gave rise to the Gävle-class.