a
Naval Forces News - Kazakhstan
Alatau Mine Counter Measure Vessel Commissioned in Kazakh Navy
The Alatau minesweeper of project 10750E became operational in the navy of Kazakhstan, the press service of the Kazakh Defense Ministry said.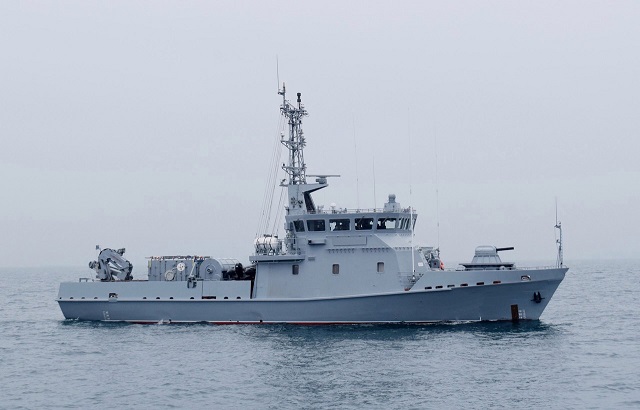 Alatau, a Project 10750E MCM vessel (NATO reporting name: Lida-class) of the Kazakh Navy.
"The Navy flag was solemnly hoisted on the new Alatau minesweeper in the city of Aktau. Commander-in-Chief of the Kazakh Navy Vice Admiral Zhandarbek Zhanzakov supervised the event," it said.

The Alatau was built in Russia and is designated for protection against mines at naval bases, in harbors and coastal economic zone. Full displacement is close to 139 tons, the length is 31.5 meters and the width is 6.5 meters. The minesweeper can autonomously navigate for seven days and cover 650 miles at a speed of 12 knots.

The MCM Vessemis armed with portable Igla anti-aircraft missile complex, sweep armaments including acoustic and contact gear, autonomous guided underwater craft, autonomous command system for mine-clearing operations, extendable hydro-acoustic mine detection system.

© Copyright 2017 TASS. All rights reserved. This material may not be published, broadcast, rewritten or redistributed.

Comment
The vessel is fitted with with the UMIS mine warfare system designed by ECA Group from France.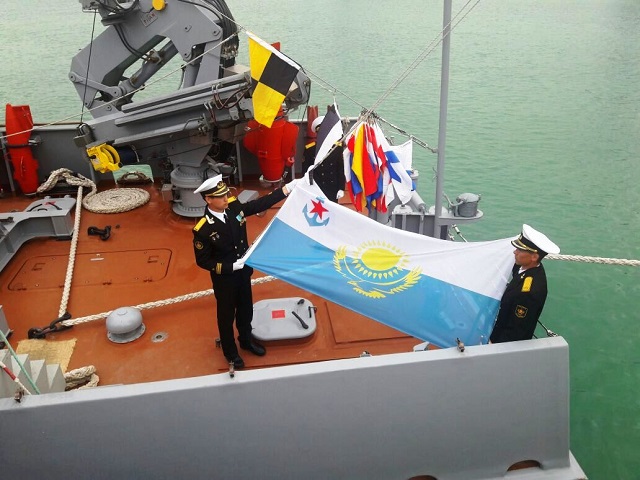 Kazakh Navy picture.