a
Naval Forces News - Russia
Russian Project 677 submarines to be able to conduct missile salvo launches against sea targets
The Russian Project 677 Lada-class diesel-electric submarine will be able to perform missile salvo launches against sea targets, Russian Navy Deputy Commander-in-Chief for Armament Vice-Admiral Viktor Bursuk said.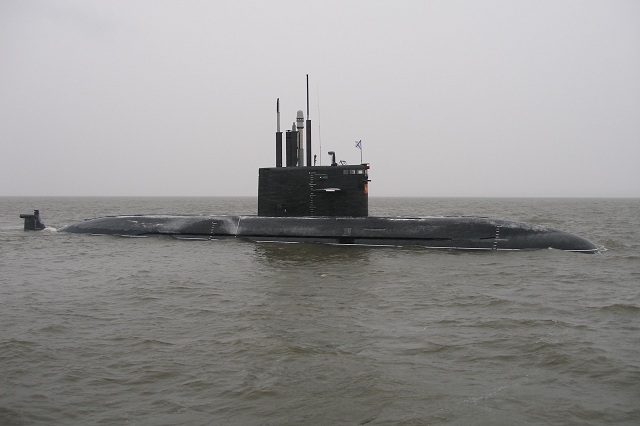 Lada class Diesel Electric Submarine (SSK) Project 677
"Compared to previous-generation submarines, the Project 677 submarine can perform salvo launches of missiles against sea targets. It also has improved radio electronic equipment and a comprehensive automated system for ship, weapons and equipment control," Bursuk said in an interview with the Krasnaya Zvezda newspaper.

According to him, the Lada-class submarine also features an advanced sonar system able to detect low-noise targets at long range, and non-hull penetrating masts. The submarine's hull has new-generation anti-sonar coating, he added.

The Project 677 diesel-electric submarine is a fourth-generation submarine. It is designed to fight surface ships and submarines in the assigned area, attack land targets with the use of cruise missiles and conduct antisubmarine warfare in the coastal area.

The submarine has a submerged displacement of 2,650 tons, a length of 68 meters, a submerged speed of 21 knots and a surface range of 6,000 miles at a speed of 7 knots. The submarine is armed with six 533mm torpedo tubes. Its crew totals 37.

© Copyright 2017 TASS. All rights reserved. This material may not be published, broadcast, rewritten or redistributed.