---
The U.S. Navy accepted delivery of the future USS Charleston (LCS 18) during a ceremony at the Austal USA shipyard Aug. 31. The delivery marks the official transfer of LCS-18 from the Austal USA-led shipbuilding team to the Navy. It is the final milestone before commissioning, which is yet to be finalized.
---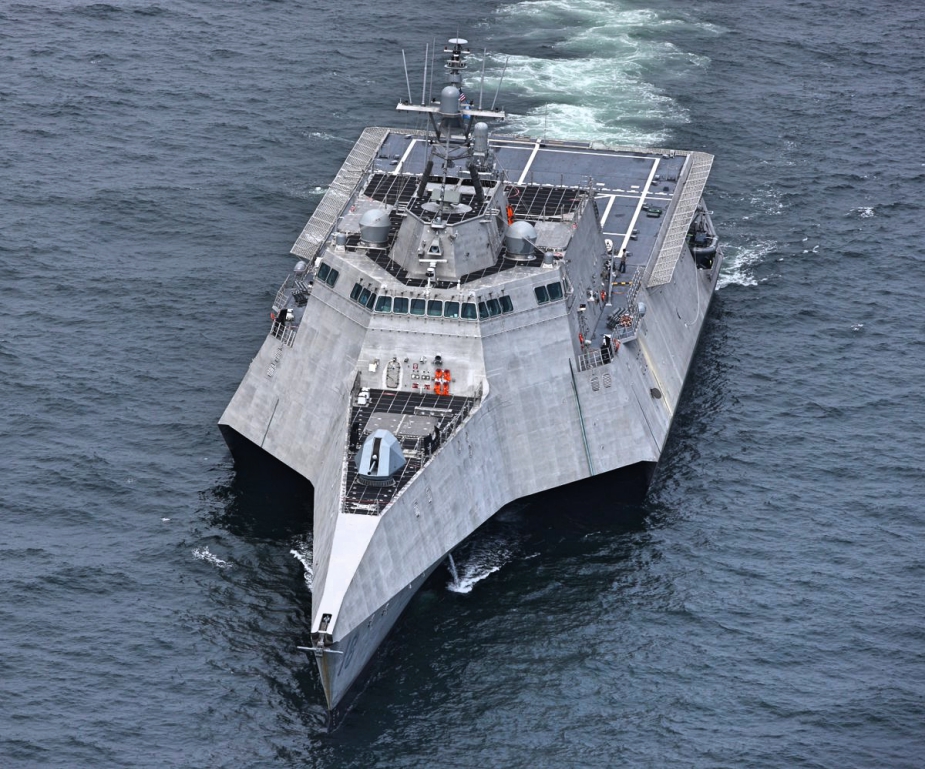 The future Independence-class littoral combat ship USS Charleston (LCS 18)
---
"Today marks a significant milestone in the life of the future USS Charleston, as transfer occurs to the Navy and she enters service," said Capt. Mike Taylor, Littoral Combat Ship (LCS) program manager. "I look forward to celebrating the commissioning of this fine ship alongside the crew later this year."
Charleston is the 16th LCS to be delivered to the Navy and the eighth of the Independence variant. The Independence variant is noted for its unique trimaran hull and its large flight deck.
"The crew has done a tremendous job getting the future USS Charleston ready for commissioning, at which time our newest LCS will join the fleet," said Capt. Matthew McGonigle, commander, LCS Squadron One (COMLCSRON ONE). "We are excited to see our newest LCS in San Diego soon and welcome the ship into the LCS community."
COMLCSRON ONE supports the operational commanders with warships ready for tasking by manning, training, equipping and maintaining littoral combat ships on the West Coast.
Following commissioning, Charleston will be homeported in San Diego with her sister ships USS Freedom (LCS 1), USS Independence (LCS 2), USS Fort Worth (LCS 3), USS Coronado (LCS 4), USS Jackson (LCS 6), USS Montgomery (LCS 8), USS Gabrielle Giffords (LCS 10), USS Omaha (LCS 12), USS Manchester (LCS 14) and the future USS Tulsa (LCS 16), which was delivered in April.
Five LCS remain under construction at Austal's Alabama shipyard. Cincinnati (LCS 20) is preparing for sea trials. Assembly is underway on Kansas City (LCS 22) and Oakland (LCS 24) and modules for Mobile (LCS 26) and Savannah (LCS 28) are under construction. Construction on Canberra (LCS 30) is scheduled to begin in early 2019. Seven Independence-variant LCS are currently homeported in San Diego.
---