---
A Croatian navy missile boat left a port in Split on the Adriatic Sea on Monday to join NATO's Operation Sea Guardian in the Mediterranean, state news agency HINA reported.
---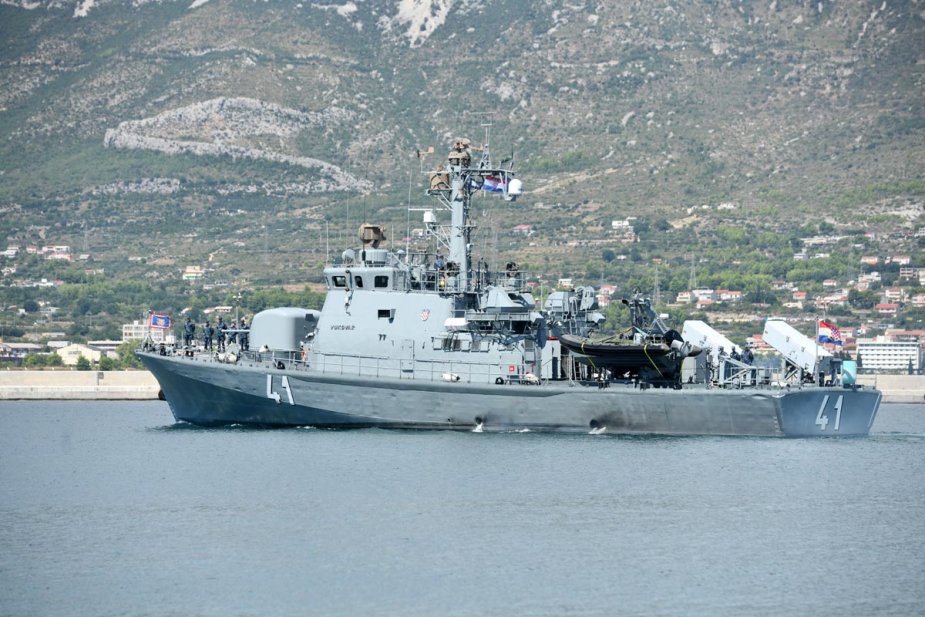 Croatian Navy's ROTP-41 (ex Helsinki-class) missile boat "Vukovar" leaving Split
(Credit: MORH/T. Brandt)
---
The missile boat "Vukovar" is the first Croatian vessel to join Operation Sea Guardian. It is led by a commander and 32 crew members and will carry non-combat tasks in the mission from the Sept. 5 until Sept. 21.

The mission which was launched in 2016 includes maintaining maritime situational awareness, deterring security threats and providing support to NATO's strategic communications in the Mediterranean.

"We are aware that the security of NATO and Croatia is defended not only on Croatian borders but also in places where threats emerge," Defense Minister Damir Krsticevic said at the ceremony in Split.

The commander of "Vukovar", captain Nikola Basic, stressed that this mission is a challenge, but also an opportunity for the crew to show their ability and determination.

Croatia became a full member of NATO on April 1, 2009. The southeastern European country has contributed to the NATO-led Kosovo Force (KFOR) and to the International Security Assistance Force (ISAF) in Afghanistan.
---