a
Naval Industry News - Peru, France
Peruvian Navy would be interested to procure 2 FREMM Frigates from France

According to Lima based newspaper El Men the Peruvian government is in negotiations with France for the acquisition of two FREMM Frigates. According to the paper, the negotiations are likely to reach a positive outcome because of the many recent defense deals that were signed between Peru and France.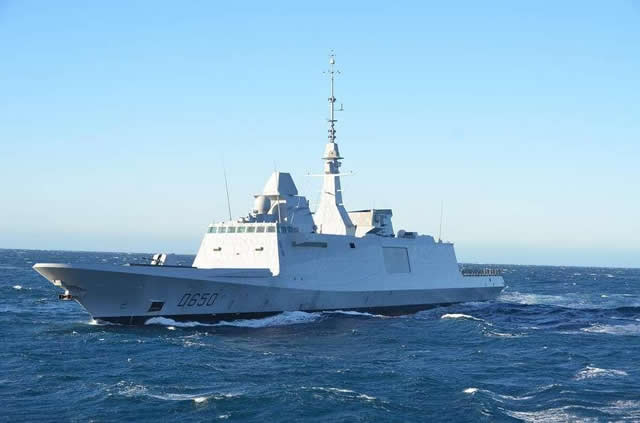 FREMM Frigate in the Mediterranean
(Picture: French Navy)

France recently sold to Peru a millitary satellite, anti-ship missiles and an upgrade program for its Mirage fighters fleet. The two countries also signed a Defense Agreement in November this year.
Contacted by
Navy Recognition
, no DCNS representatives were available to comment the information at the time of publishing.
The information would confirm however that Peru is currently seeking to increase its naval power. The Peruvian Navy is currently upgrading its fleet of Lupo class Frigates with new Electronic Warfare suites, 3D radar, Rheinmetall MASS countermeasures system and MBDA MM40 Block III Exocet missiles to replace the older Otomat anti-ship missiles. We reported in January 2013 that Peru would
procure two new LPDs
from Korea shipbuilder DSME to boost its amphibious capabilities.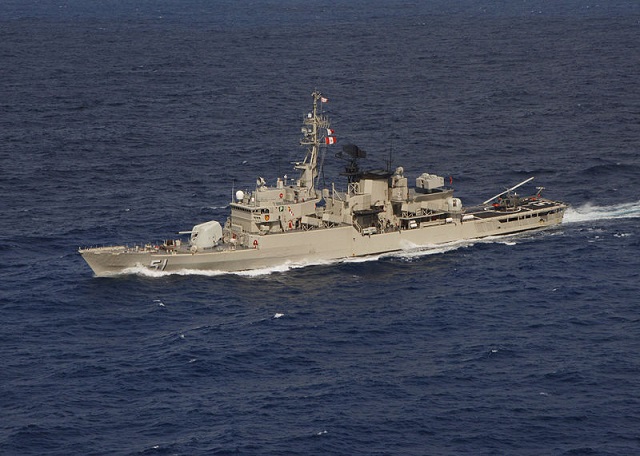 The Peruvian frigate BAP Carvajal (FM 51), Lupo class
(Picture: US Navy)
Designed and built by DCNS, FREMM type Frigates are heavily armed: MM40 Blk III Exocet anti-ship missiles, Aster anti-air missiles and MU90 torpedoes. With the French Navy, the first nine frigates will predominantly conduct anti-submarine warfare missions, while the last two frigates, specialised in anti-aircraft warfare, are designed to protect a carrier or amphibious battle group against aircraft and missiles. All FREMM can also accomodate the Caïman Marine helicopter (NH90 NFH), as well as Special Forces and their equipment.
Five FREMM frigates are currently under construction at DCNS Lorient shipyard:
• Second-of-class FREMM frigate Normandie for the French Navy has just completed her first sea trial.
• Third-of-class FREMM frigate Provence was floated out on 18 September 2013.
• Fourth-of-class FREMM frigate Languedoc is under construction in the building dock.
• Work on the fifth-of-class FREMM frigate began in August 2012 and continues with the pre-outfitting of the hull blocks.
• FREMM frigate Mohammed VI will be delivered to the Royal Moroccan Navy towards the end of the year.

Link to FREMM Frigate technical datasheet