a
Naval Defense News - USA
Leidos awarded subcontract for the Combatant Craft Medium Mark One (CCM Mk 1) program
Leidos, a national security, health and engineering solutions company, was awarded a United States Special Operations Command (USSOCOM) competitive acquisition subcontract for Combatant Craft Medium Mk-1 (CCM Mk1). The contract will include production of low observable systems, integration and testing of craft tactical computing systems, full life-cycle integrated logistics support, and incremental development and upgrades.

The total potential value of the Leidos CCM Mk 1 subcontract award is approximately $87 million of the total program ceiling of $400 million won by the prime contractor, Oregon Iron Works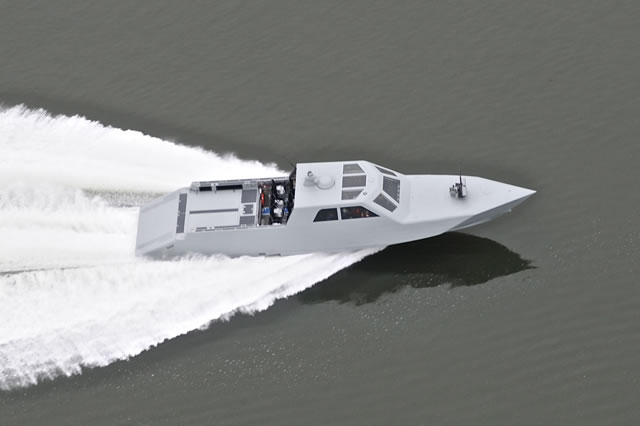 Oregon Iron Works will develop, test, produce, field and sustain a modern, clandestine and operationally capable combatant-craft system for the US Special Operations Command (USSOCOM) as part of the Combatant Craft Medium Mark One (CCM Mk 1) program.
Picture: Oregon Iron Works, Inc.
"Leidos's exceptional maritime technology and logistics solutions team provided our CCM Mk-1 offering with an unbeatable performance advantage, which eclipsed all of our competition. This is an exciting win for us and validates our team win strategy of offering our Special Operations Forces affordable, advanced technology solutions to achieve unprecedented operational capability," stated Bob Beal, CEO of Oregon Iron Works.

"Leidos is proud to support the Oregon Iron Works-led team in delivering a superior offering for the Special Operation Forces, drawing in part on our differentiated maritime technologies," said John Fratamico, Leidos group president.