a
Naval Force News - Russia, France
Official: Delivery of First Mistral class LHD Vladivostok on hold until November
According to an official statement made by the French presidency on September 3rd, the delivery of the first
Mistral-class
LHD, built for Russia is now on hold until November. Russia and France signed a contract for two Mistral-class LHDs for $1.6 billion in June 2011. Under the contract, the first French Mistral-class amphibious assault ship, the Vladivostok, is to be delivered to Russia by the end of the year, while the second ship, the Sevastopol, is due to arrive next year.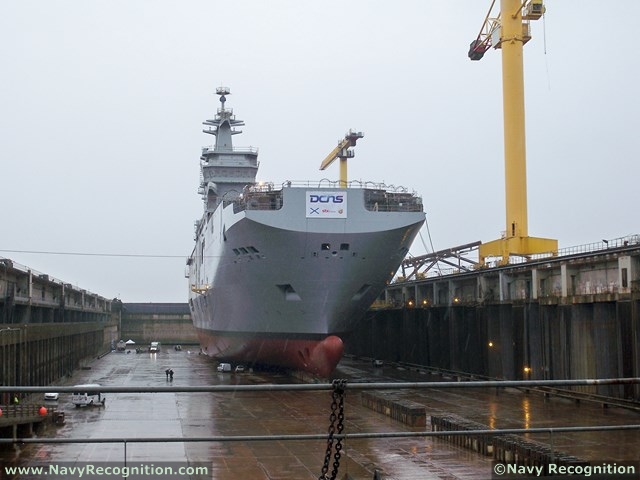 Russian Navy Mistral class LHD Vladivostok
In a statement released earlier on Wednesday, the administration of the French president said that the country's government thinks that the delivery of the first Mistral-class helicopter carrier would not be appropriate under the present circumstances, referring to the situation in eastern Ukraine.
The ships are capable of carrying 16 helicopters, four landing craft, 70 armored vehicles and 450 soldiers, and are expected to be deployed with Russia's Pacific Fleet.
Check out our technical datasheet to learn more about the Mistral class