a
Naval Forces News - Algeria
Chinese Shipyard CSSC launched the second Algerian Navy C28A Corvette
Hudong-Zhonghua Shipbuilding, a wholly owned subsidiary of China State Shipbuilding Corporation (CSSC, the largest shipbuilding group in China) launched the second C28A Corvette on order for the Algerian Navy on February 6 2015. Algeria signed a contract with China Shipbuilding Trading Co (CSTC) for construction of three C28A corvettes in March 2012. The first corvette was launched at the same shipyard located near Shanghai in August last year.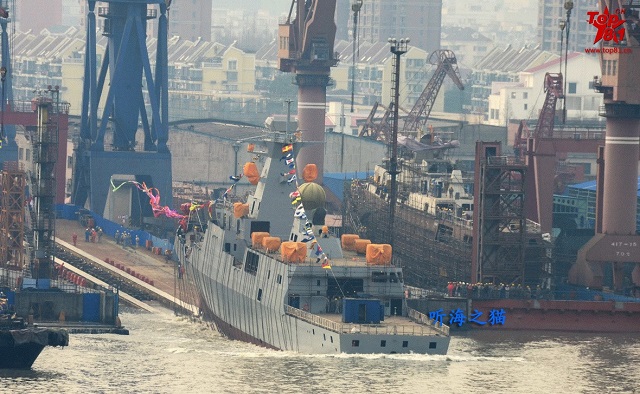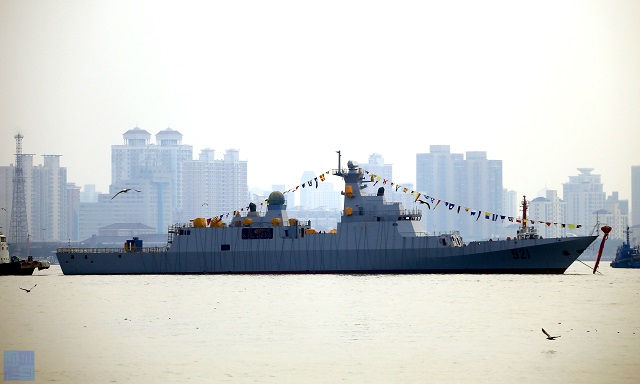 The second C28A Corvette for Algerian Navy is launched at Hudong-Zhonghua shipyard near Shanghai. Note the Thales Smart-S Mk2 radar already in place. Pictures: Chinese Internet
CSTC representatives at DSA 2014 explained to
Navy Recognition
that the ship would be about 120 meters in length, a breadth of 14.4 meters and a draft of 3.87 meters for a displacement of about 2880 tons.
The three corvettes currently being built at the shipyard located near Shanghai will receive a mix of Chinese and Western systems. The hull mounted sonar will be of Chinese origin, but Algeria has selected
Thales Smart-S Mk2 3D air and surface surveillance radar
and Kelvin Hughes for the navigation radar.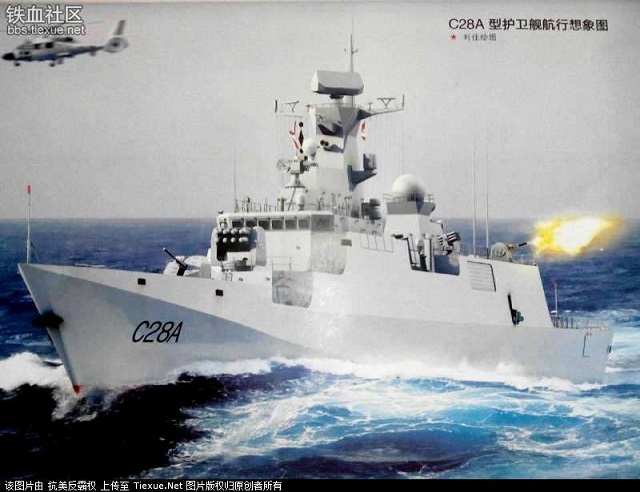 Artist impression of the future Algerian Navy C28A Corvette

According to the CSTC representatives, the weapons fit will be of Chinese origin exclusively and will consist in:
- A single barreled 76mm main gun
- 8x C802 anti-ship missiles
- 1x FM90N launcher with 8x surface to air missiles
- 2x Type 730 CIWS located on top of the helicopter hangar

The corvette has some stealth attributes, such as the exhaust gases funnels located right on the water line on the sides of the hull in order to reduce its IR signature.

Future Algerian Navy C28A Corvette model as shown on CSTC booth during DSA 2014
Delivery of the first C28A Corvette to the Algerian Navy is expected for May 2015.