a
Euronaval 2012 - Show Daily News
Israel Aerospace Industries to Supply Israeli Navy with Advanced Light- weight Electronically Scanned Radar for its Sa'ar 4.5- Class Missile Ships
Israel Aerospace Industries (IAI) has won a prestigious contract to supply the Israel Navy with ALPHA (Advanced Lightweight Phased Array Radar) radar systems for the Navy's Sa'ar 4.5-class missile ships.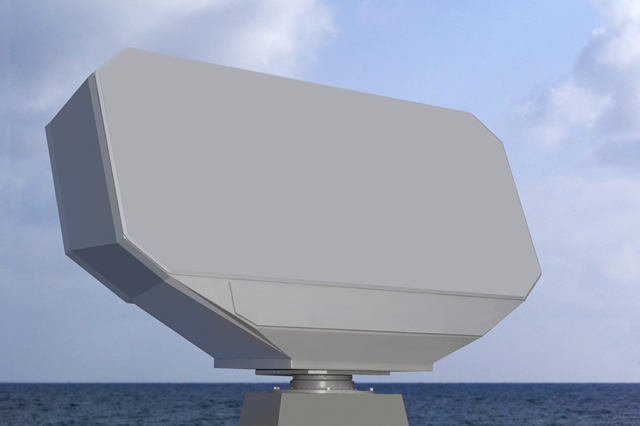 IAI's ELM-2258 ALPHA (Advanced Lightweight Phased Array Radar) radar system
(Picture: IAI)
ALPHA, a radar developed and produced by ELTA Systems, an IAI group and subsidiary, is a key component of the ship's weapon system and is able to perform a variety of missions simultaneously such as multiple target tracking and identification, and defense munitions guidance. It provides 360-degree defense against a wide variety of airborne platforms and munitions.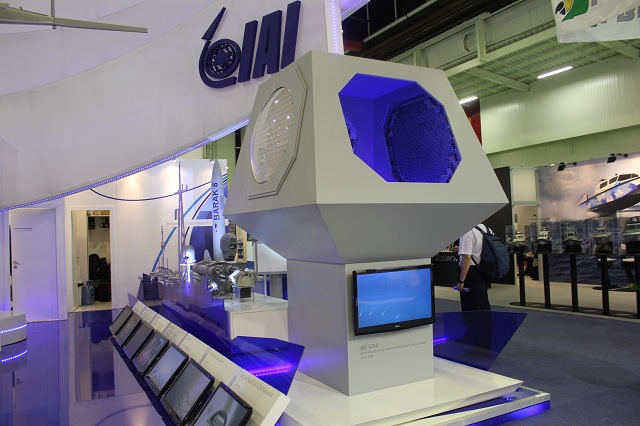 IAI MF-STAR radar system on display at Euronaval 2012 on IAI stand.
The new ALPHA radar is based on this radar.
The ALPHA radar will replace existing weapon systems: the Automatic Missile Detection Radar (AMDR) and the Dagon Surface Search radar.

The ALPHA radar, also known as the ELM- 2258, is a derivative of the Multi-Function Surveillance and Threat Alert Radar (MF-STAR), which is being produced under contract with the Israel Navy as well as for foreign navies.

Nissim Hadas, IAI Corporate VP & ELTA System president said:" ELTA has an excellent reputation producing naval radar systems for diverse applications. The fact that the Israel Navy chose ELTA's advanced ALPHA radar, demonstrates yet again, IAI's capabilities in supplying the Israel Defense Force with the very best solutions. This is one more evidence of ELTA's ongoing contribution to the security of the state of Israel."

Visit IAI at Euronaval 2012 on Booth #F82/ F84