a
Naval Forces News - USA
Raytheon's newest SM-3 takes out complex, separating short-range ballistic missile target
A Raytheon Company Standard Missile-3 Block IB fired from the USS Lake Erie destroyed a complex, separating short-range ballistic missile target with a sophisticated separating mock warhead. Despite stressing conditions designed to challenge the missile's discrimination capabilities, the SM-3 successfully engaged the target using the sheer kinetic force of a massive collision in space.

"Combatant commanders around the globe echo the desire for more SM-3s in the fleet, because their confidence in the defensive capabilities of the missile is extraordinarily high," said Dr. Taylor Lawrence, Raytheon Missile Systems president. "Today was the third successful test of Raytheon's next-generation SM-3, and it should give us all great assurance in our nation's ability to take on a wide range of ballistic missile threats."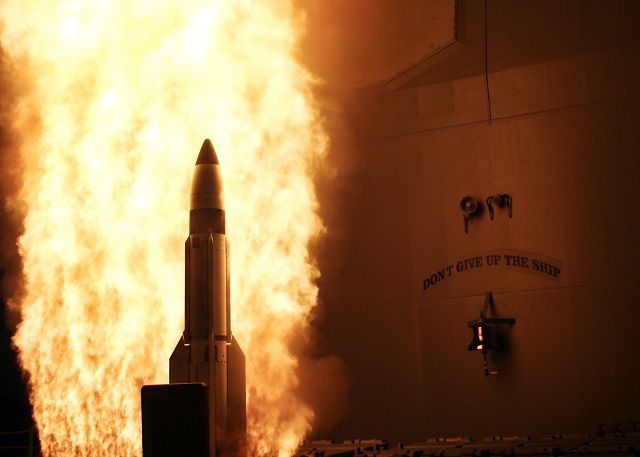 A SM-3 Launches from USS Lake Erie during a test
(File Picture: US Navy)

The test marks the 23rd successful intercept for the SM-3 program, a critical piece of the United States' Phased Adaptive Approach for missile defense. Assessment data gained during this test will be used to support an upcoming SM-3 Block IB production decision.

"Previous tests of the Raytheon SM-3 Block IB proved the weapon against a unitary target and a separating target with a complex debris scene," said Mitch Stevison, Raytheon Missile Systems' SM-3 program director. "This flight test continues to prove the robustness of the missile's discrimination capabilities against threats that are representative of what we'd see in wartime conditions."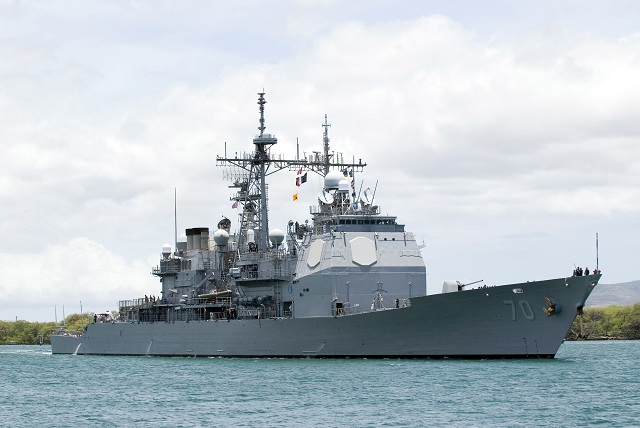 USS Lake Erie
(Picture: US Navy)

The SM-3 is a defensive weapon used by the U.S. and Japan to destroy short- to intermediate-range ballistic missiles. Based on the highly successful SM-3 Block IA currently deployed around the world, the SM-3 Block IB incorporates an enhanced two-color infrared seeker and the Throttleable Divert and Attitude Control System, a mechanism that propels the missile toward incoming targets. .

About the Standard Missile-3
SM-3s destroy incoming ballistic missile threats by colliding with them, a concept sometimes described as "hitting a bullet with a bullet." The impact is the equivalent of a 10-ton truck traveling at 600 mph.

» More than 135 SM-3s have been delivered ahead of schedule and under cost.
» Raytheon is on track to deliver the next-generation SM-3 Block IB in 2015.
» SM-3 Block IB will be deployed in both sea-based and land-based modes.