a
Naval Defense Industry News - USA
Lockheed Martin Receives $18 Million Contract to Transition the LRLAP to Production
Lockheed Martin received an $18 million contract from the National Warhead and Energetic Consortium to transition the Long Range Land Attack Projectile (LRLAP) to production. The contract includes developing production line tooling, test equipment and manufacturing process plans for initial production of the advanced projectile. The guidance and control unit will be assembled at Lockheed Martin's Ocala, Fla., facility. Final assembly of LRLAP will be performed at the company's Troy, Ala., facility.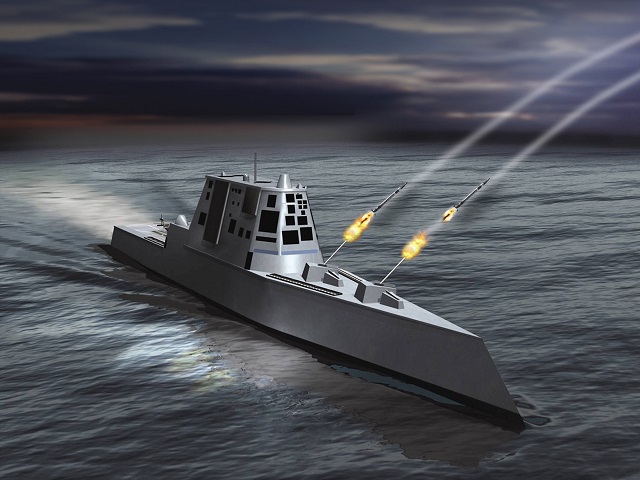 LRLAP delivers single-round littoral lethality to a wide range of targets ashore with minimal risk of collateral damage. (Photo by Lockheed Martin)

LRLAP is a 155-mm projectile fired from the Advanced Gun System for the U.S. Navy's next-generation DDG 1000 destroyer. It provides precision fire support from a safe standoff distance to U.S. Marine Corps, Army and Joint/Coalition forces engaged in expeditionary assaults or urban operations in coastal cities, with minimal collateral damage.

"This contract represents a significant step towards fielding LRLAP to support the Navy's requirement for surface fire support," said Richard Benton, program manager for LRLAP at Lockheed Martin Missiles and Fire Control. "Fire support to troops deployed ashore is a critical capabilities gap, which LRLAP fills with precision lethality."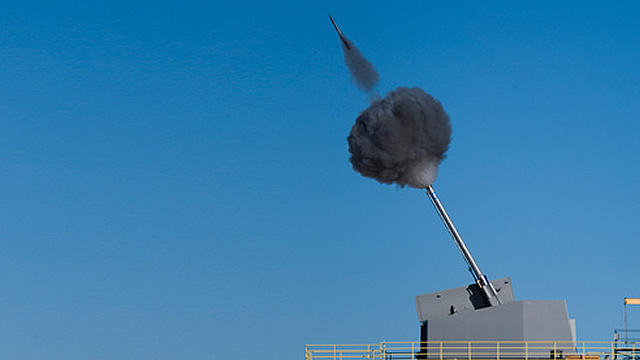 BAE Systems AGS, the future DDG 1000 Zumwalt class main gun, during land based trials firing the Long Range Land Attack Projectile (LRLAP)
(picture: BAE Systems)

To withstand the gun-launch environment, LRLAP uses an advanced rocket motor and hardened electronics, including a global positioning system and inertial measurement unit. LRLAP will be fielded in 2016 concurrent with the Initial Operational Capability for the first DDG 1000. Previous LRLAP testing was performed under subcontract to BAE Systems. All transition to production activity is being performed under direct contract to the U.S. Government.