a
Naval Forces News - India
Indian Navy to purchase 262 Barak-I Naval Point Defense Missile System for its fleet
Indian Defense Ministry recently cleared a proposal to buy 262 Barak-I Point Defense Missiles from Israel for the Indian Navy. The Barak-1 missile is already in use onboard 14 Indian Navy warships, including the Shivalik-class frigates and the aircraft carrier INS Viraat. The system is also planned to be fitted on the newest Indian Navy aircraft carrier INS Vikramaditya.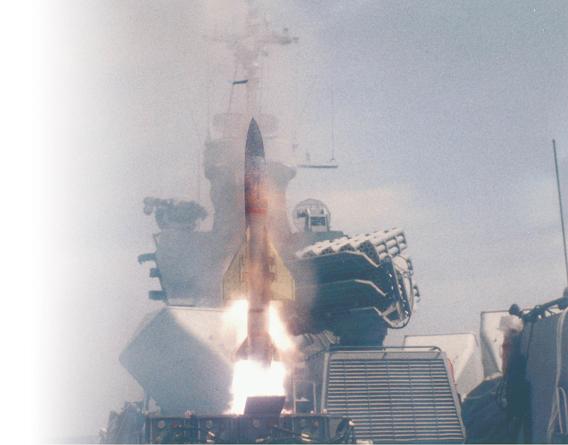 Launch of a Barak-I Missile
Picture: Rafael
Jointly developped by IAI and Rafael, Barak is anl anti-missile point defense naval surface-to-air missile system, designed to protect combat vessels against sea skimming missiles and aircraft threats.

Barak is effective against highly maneuvering, supersonic and low altitude threats (sea skimmers), as well as low radar cross section (RCS) targets. It is also effective against a full variety of free space threats.

The missile system is designed to engage multiple targets simultaneously. BARAK is in operational service in the naval forces of Israel, Indian, Chile and Singapore..