a
Naval Industry News - Italy
Third Italian FREMM frigate "Carlo Margottini" was delivered by OCCAR to the Italian Navy
On the 27th February 2014 in La Spezia shipyard, the third Italian frigate, named after the World War II Italian hero "Carlo Margottini", was delivered by OCCAR to the Italian Navy.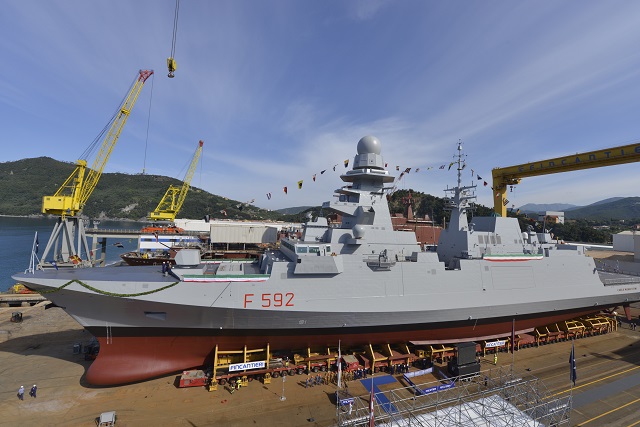 Italian Navy's third FREMM Frigate "Carlo Margottini"
Picture: Fincantieri
The successful delivery of this warship occurred just nine months after the delivery of the First Of Class (FOC) in General Purpose version (Carlo Bergamini) and only two months after the FOC in Anti Submarine Warfare version (Virginio Fasan). The lessons learnt from the delivery of both these warships made it possible to ensure the same high level of quality for the Carlo Margottini as for the previous warships, as well as delivering four months ahead of the contractual schedule.

The FREMM Margottini is in Anti Submarine Warfare configuration as well as Fasan.

Main Characteristics:
- Length, overall: 144 m
- Displacement (around): 6,700 t
- Crew + extra Personnel: 145+55
- Propulsion: CODLAG
- Speed: > 27 kts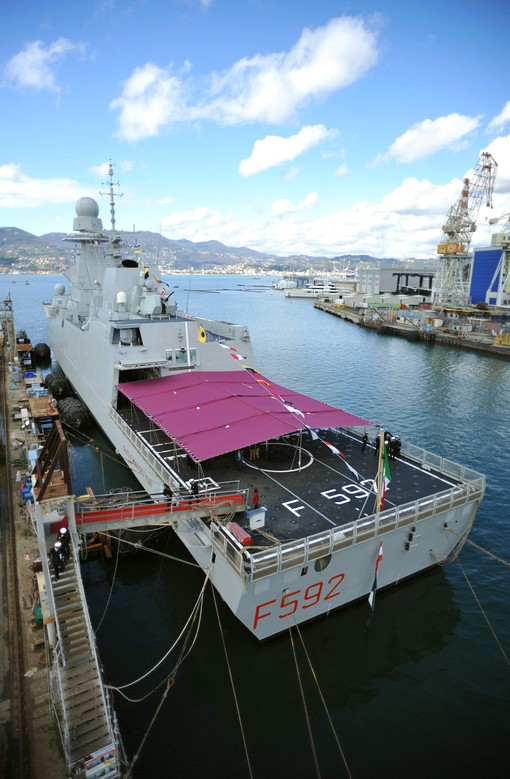 Italian Navy's third FREMM Frigate "Carlo Margottini"
Picture: OCCAR
Such an accomplishment was possible due to the empowering OCCAR framework, which gives the necessary flexibility to the relationship between governmental and industrial stakeholders, and confirms itself to be a winning choice for the commissioning of complex systems.