a
BALT MILITARY EXPO 2014 Show Daily - DSIT Aquashield ER
DSIT Showcasing its Aquashield ER SDV & Diver detection sonar at Balt Military Expo 2014

At the 13th Baltic Military Fair BALT-MILITARY-EXPO 2014 currently held in Gdansk, Poland, Israeli company DSIT showcases its new Aquashield ER Swimmer Delivery Vehicle (SDV) and diver detection sonar. The AquaShield ER was created by DSIT in response to the technology advances associated with Swimmer Delivery Vehicles (SDV), Diver Propulsion Vehicles (DPV) and Unmanned Underwater Vehicles (UUV).

All of the above are much faster than the standard combat diver, thus significantly reducing the response time available when using conventional diver detection sonar systems.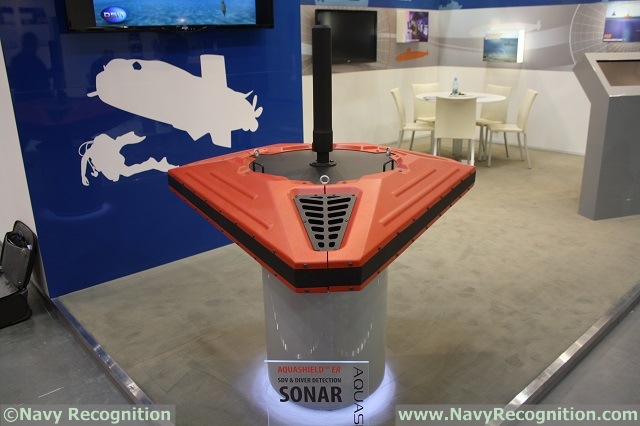 DSIT Aquashield ER (Scale model) at Balt Military Expo 2014
The AquaShield ER offers unprecedented detection ranges against all threats including SDVs, Open and Closed Circuit Divers (CCD). Prior to its introduction, the AquaShield ER passed rigorous sea trials achieving detection ranges of up to 3,500 meters for Swimmer Delivery Vehicle targets, 1,800 meters for Open Circuit Divers and 1,200 meters for Divers using closed-circuit apparatus. Existing and potential customers for this enhanced application are navies, coast guards and any other entity and offshore critical asset in need of the premiere defense against the threat of fast moving Swimmer Delivery Vehicles (SDVs) and Unmanned Underwater Vehicles (UUVs).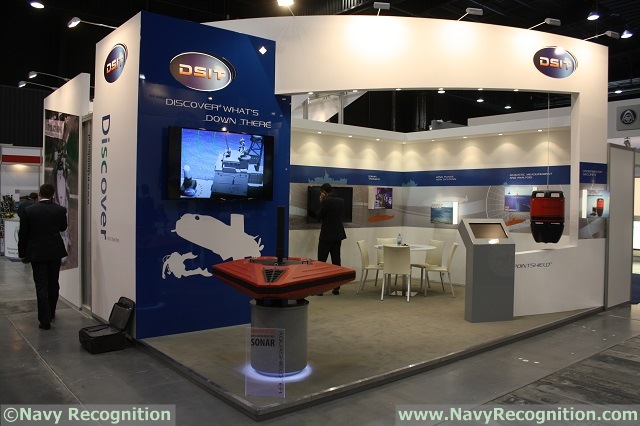 DSIT stand at Balt Military Expo 2014
The AquaShield ER unique modular design enables tailoring of the system to customer requirements and site specific geography. The combination of a fully automatic mode of operation, very low maintenance requirements and high system reliability create a highly cost-effective system.