a
Naval Industry News - USA
Goodrich To Provide High Frequency Array Windows for U.S. Navy SSN & SSGN Submarines
The U.S Department of Defense announced that Goodrich Corp., Engineered Polymer Products (EPP) division, Jacksonville, Florida, was awarded a contract for high frequency array (HFA) windows for four classes of United States Navy Submarines (SSGN Class; Seawolf Class; USS Virginia Class; and second flight USS Los Angeles Class).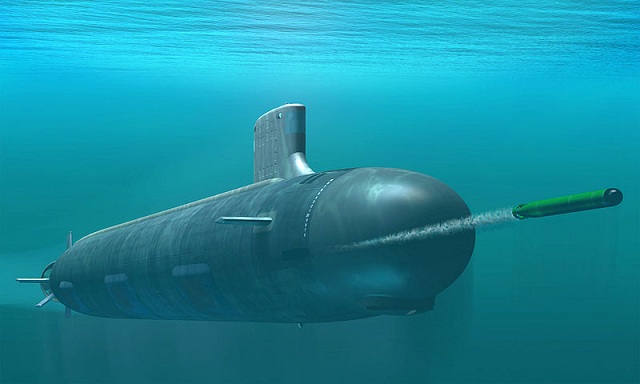 Artist Impression of a Virginia class submarine under water
(picture: US Navy)
The HFA is an acoustic "window" used in conjunction with the high frequency sail array.
The primary purpose of an HFA window is to provide an acoustically transparent interface to seawater from the HFA by allowing high frequency acoustic signals to pass through with little reflection or attenuation.
Secondly, the window provides protection to the array from afloat debris and provides smoother conformance to the hull, thereby reducing flow noise.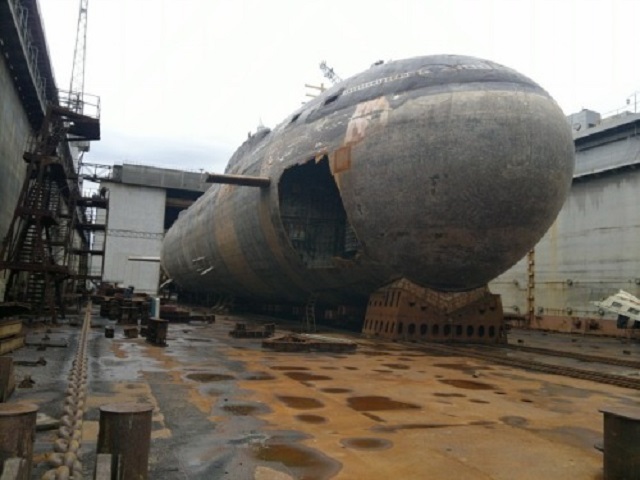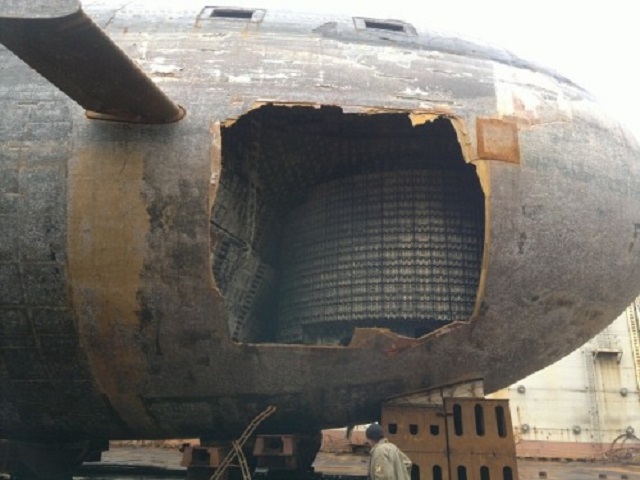 Broken bow sonnar array window exposing the bow sonar array inside (shown here on a Soviet/Russian Akula-I Improved / Project 971I SSN).