a
Naval Forces News - Russia
Russian Navy Krivak II class Frigate Pytlivyy (Project 1135M) Operational Following Overhaul
The Russian Navy Krivak II class Frigate Pytlivyy (Project 1135M) is operational again following maintenance work. "All the technical recovery activities on the "Pytlivyy" guided missile frigate commanded by the captain 2nd rank Dmitry Dobrynin have come to an end. A scheduled overhaul were performed since May 2014" according to a Russian Navy statement.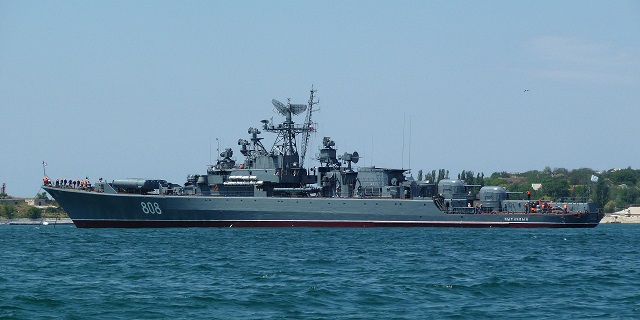 Project 1135M class frigate Pytlivyy. NATO reporting name is Krivak II. Photo taken in Sevastopol bay from a boat.

The crew has practiced the elements of general combat training and has started performing missions at sea. In the near future it will have to reassert its status of a ship of permanent combat readiness by performing missile and artillery firings at coastal, surface and aerial targets.

After the obligatory course of combat training the crew of the frigate is to perform missions within the permanent formation of the Russian Navy in the Mediterranean.