a
Naval Defense Industry News - France, Kazakhstan
Navy of Kazakhstan Selected ECA Group's K-STER C Coastal Minewarfare Solution

French Defense company ECA Group announced that Kazakhstan selected placed an order for K-Ster C mine neutralization vehicles. This order follows a previous contract signed in mid 2014 for the delivery of a mine warfare system.

These vehicles K-STER C will complete the system already composed of Autonomous Underwater Vehicles A9 and Inspection Vehicles K-STER I. Through this new contract ECA will also establish a partnership with a local company for long term maintenance of delivered equipment and support of Kazakhstan Navy crews.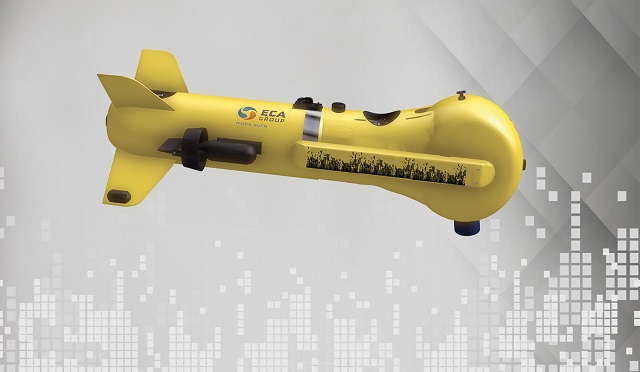 K-STER C expendable mine disposal vehicle. Image: ECA Group

The K-STER C is a light weight expendable mine disposal vehicle dedicated to mine warfare. It is fitted with a shape charge in a tiltable head to aim at the target to dispose of. Its unique architecture ensures second to none performances in terms of hovering capability and stability in turbulent water. User friendly command and control software offers auto piloting functions.