a
Naval Industry News - France / Russia
France to Lay Down First Mistral LHD for Russia in February
The first Mistral class amphibious assault ship for Russia will be laid down at the start of February in a French shipyard, a military industry official told RIA Novosti on Tuesday.

"The first of two Mistrals will be laid down in the first few days of February in St. Nazaire," said deputy director of the Federal Service for Military-Industrial Cooperation, Alexander Fomin.

"Russia has been invited to the event," he added.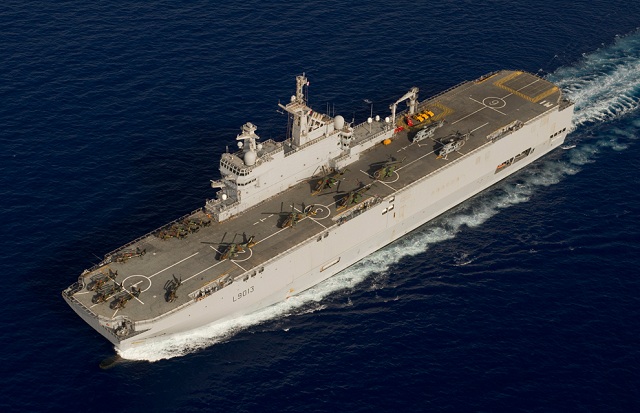 DCNS Mistral class used by the French Navy and soon by the Russian Navy
(picture: French Navy)

The two countries signed a $1.2-billion contract on two French-built Mistral class amphibious assault ships including the transfer of sensitive technology in June of 2012.

The first ship will be delivered in 2014 and the second in 2015.

A Mistral-class ship is capable of carrying 16 helicopters, four landing vessels, 70 armored vehicles, and 450 personnel.

A number of Russia's neighbors have expressed concern over the deal, in particular Georgia and Lithuania.

The Russian military has said it plans to use Mistral ships in its Northern and Pacific fleets.