a
Naval Forces News - Russia
New Kamov Ka-35 Airborne Early Warning Helicopters Authorized for Service with Russian Navy
The Russian Armed Forces have authorized for service the newest early warning radar-carrying helicopter Ka-35, a source in the defense-industrial complex has told TASS. "The Ka-35 has passed all tests and has been authorized for service," the source said.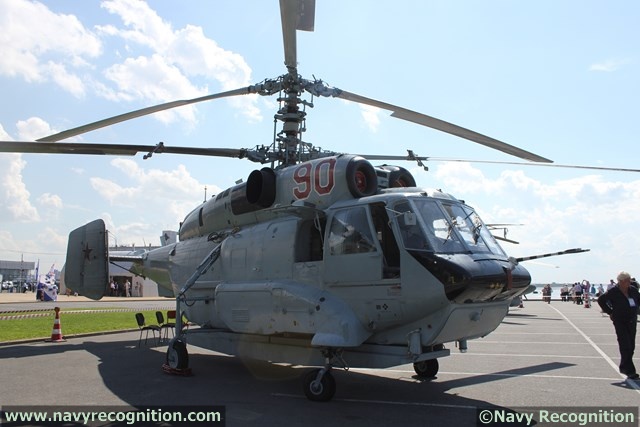 The Ka-35 is based on the Russian Navy Ka-31 AEW helicopter (pictured here at IMDS exhibition)
The source recalled the previous generation helicopter Ka-31, developed for performing early warning functions.

"It is a relatively old aircraft," he said. "It was developed a while ago for performing a number of roles, such as providing protection for project 1143 ships. It proved highly efficient in this capacity," he said.

The Ka-31 designers coped with a number of complex technical problems, such as the presence of a large antenna rotating under the fuselage. These solutions proved very helpful in designing the Ka-35 which is equipped with a rotating laterally oriented antenna.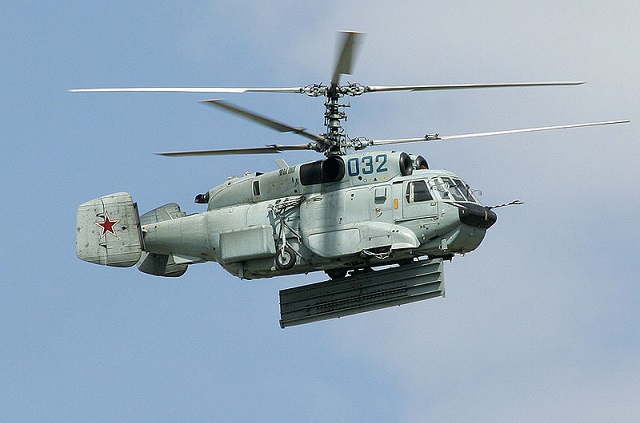 Russian Navy Kamov Ka-31. Picture: Dmitriy Pichugin
The Ka-31 is designed for the radar protection of air and sea space, the early detection of ships or low-flying aerial targets (winged missiles, helicopters, planes). The helicopter's equipment identifies the detected targets, and captures details regarding their location and trajectory, transferring information on the radar situation to vessels and armed forces' command posts.

The long-range early warning system was developed on the basis of the Ka-29 military transport helicopter. It can be deployed on ships and coastal aerodromes. The helicopter can also be used for the air-defence of ground troops.