a
Naval Forces News - France
French Navy's RIFAN Phase 2 IP Broadband Networking Capability Qualified by DGA
The French defense procurement agency (DGA) qualified on November 12 2015 the RIFAN (Réseau IP de la Force AeroNavale or naval aviation's IP netorwk) in its "step 2". RIFAN Step 2 system's function is to secure the services of voice and data information exchange among naval aviation forces guaranteeing the security level and quality of service required by users.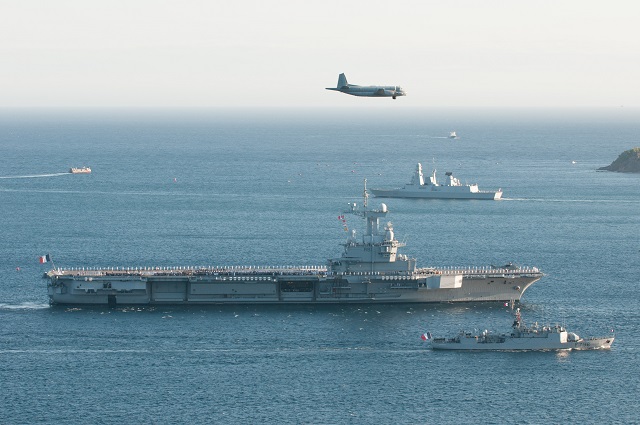 An Atlantique 2 MPA flies over the Charles de Gaulle aircraft carrier, an Horizon class air defense destroyer and a D'Estienne d'Orves-class aviso/patrol vessel. Picture: French Navy
RIFAN is currently deployed on 50 ships representing over 15 classes of vessels, including all of the first rank frigates, submarines and the aircraft carrier Charles de Gaulle. Ultimately, RIFAN Step 2 will be fitted on board 65 vessels of the French Navy.

These communications services are based on an "IP" network infrastructure consisting of routes and backbones covering all levels of information sensitivity, from unprotected level to NATO secret level. Moreover, they are also based on the transmission means already present aboard vessels and on V/UHF means made available by RIFAN step 2.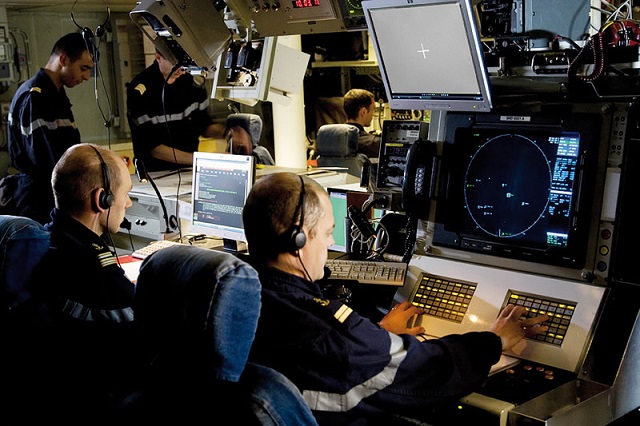 Ultimately, RIFAN Step 2 will be fitted on board 65 vessels of the French Navy. Picture: EADS
RIFAN step 2 system also has the function to provide a network management capacity, which allows for two centers ashore to supervise and administer all RIFAN step 2 networks aboard vessels at sea.

This qualification materializes the efforts initiated since 2012 by the RIFAN 2 program team conducted by the DGA in conjunction with the General Staff of the Navy, Joint Directorate of infrastructure networks and defense information systems, service support of the fleet, and the crews of the involved vessels. The main contractors for RIFAN 2 are Defence & Space Airbus companies DCNS and Rohde & Schwarz.