a
Naval Forces News - Russia, Egypt
Russia to Deliver 46 Ka-52K Katran Hokum-B Ship-Borne Helicopters to Egypt for Mistral LHDs
Russia has signed an agreement with Egypt for delivery of forty-six Kamov Ka-52K navalized attack helicopters, the Director General of the JSC Russian Helicopters holding company, Alexander Mikheyev, said on Wednesday. The Ka-52K Katran (Nato reporting name: Hokum-B) is the naval variant of the Ka-52 Alligator designed for the French-made
Mistral LHDs
which the Egyptian Navy recently acquired (and which were originally intended for the Russian Navy).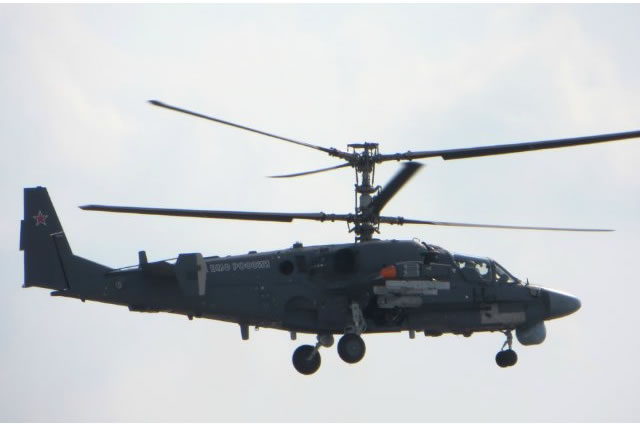 Russian Navy's new Ka-52K Hokum B Naval Attack Helicopter during its first test flight

"In this knotty situation, we've managed to keep up the financial parameters reached previously and to broaden the presence of Russian helicopter technologies in the world market," he said. "For instance, a large agreement for delivery of forty-six Ka-52 Alligator helicopters has been signed with Egypt through [the state weaponry trading company] Rosoboronexport."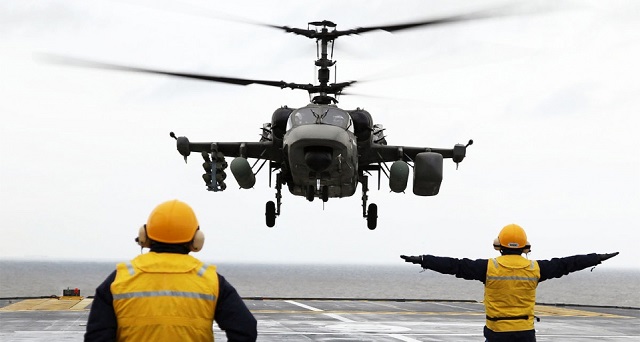 The navalised version of the Alligator features a folding rotor head and folding stub-wings.
Image: KRET

In the summer, a source in the military diplomatic milieu told TASS Egypt had commissioned Ka-52 helicopters to Russia. Another source said several months later the case in hand was 50 helicopters and the handover of the sea-based version of the Ka-52 developed and built for deployment aboard the Mistral class helicopter carriers built in France upon an order from the Russian Navy

The Ka-52K helicopter is a ship-based version of the Ka-52 reconnaissance and attack helicopter. Unlike the baseline helicopter, the Ka-52K rotorcraft features folding main rotor blades and wing panels. The Ka-52K helicopter has reinforced landing gear.

The helicopter is capable of launching Kh-38 and Kh-35 cruise missiles. Previously, these missiles could be launched only from the board of Mikoyan MiG-29K/KUB (Fulcrum-D) ship-based multipurpose fighter jets or aircraft of the Sukhoi Su-30 (Flanker-C) family.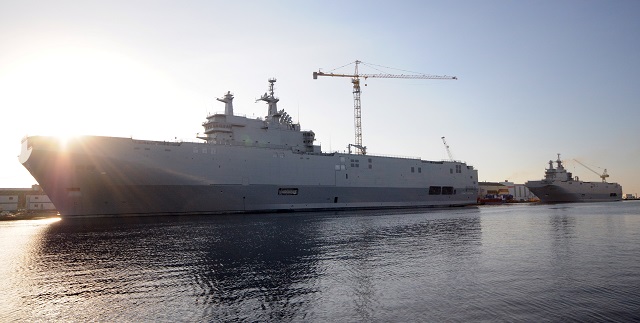 The two Mistral class LHDs for the Egyptian Navy. Picture: DCNS / STX