a
Naval Forces News - India
Indian MoD approves 9 maritime patrol aircraft buy as part of MRMR
The Defense Acquisitions Council of the Indian Ministry of Defense has launched a procurment process for nine Medium Range Maritime Reconnaissance (MRMR) aircraft for the Indian Navy. The Acceptance of Necessity this week came after the evaluation of data provided by manufacturers in response to the Request for Information issued a year ago.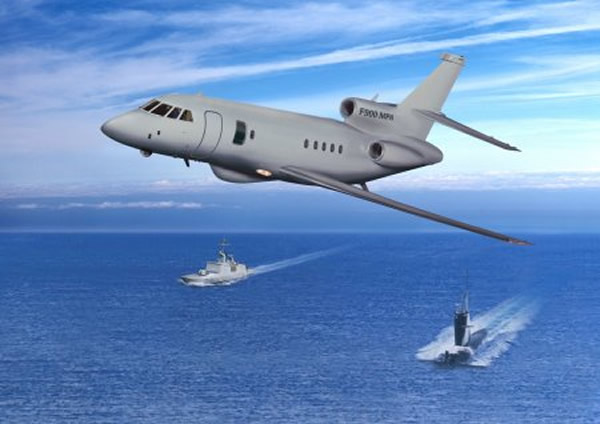 Dassault Aviation Falcon 900 MPA
(Picture: Dassault Aviation)

The Request for Information was sent to the following aircraft manufacturers:
Airbus offering the Airbus A-319 MPA

ATR with its ATR 72 MPA

Boeing reported to offer a scaled down version of its P-8i

Bombardier with its Q400 in MPA configuration

Casa with the C-295 MPA

Dassault running with the Falcon 900 MPA

Embraer with the 145 MP

Lockheed Martin with its C-130 in MPA configuration

Saab with its Saab 2000 MPA
MRMR is estimated to be valued at around $1 billion.