a
Naval Force News - Russia
Russian Sukhoi Su-34 Strike Fighter Spotted with New Kh-35U Anti-Ship Missile
The range of Su-34 (NATO reproting name: Fullback) bomber`s weapons has been complemented with a new munition, namely, Kh-35U (AS-20 Kayak) air-launched anti-ship missile (ASM), according to a broadcast by Russia Today channel. At least, one Kh-35U missile was shown, being mounted on the bomber`s port-side underwing hardpoint.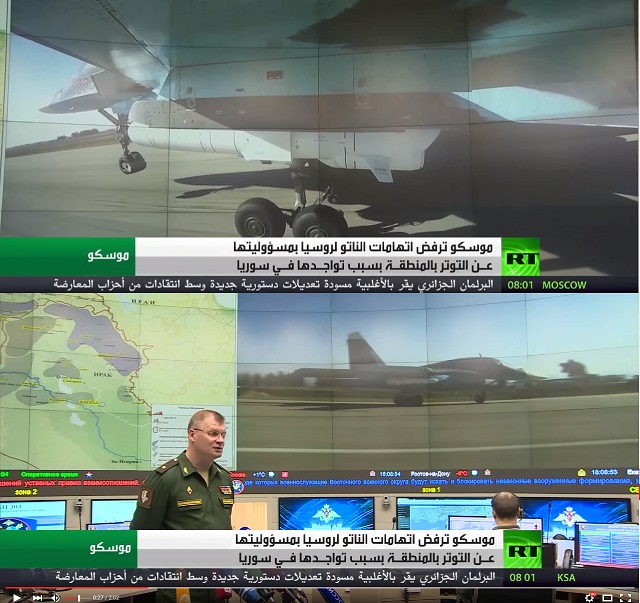 Screen capture from Russia Today's broadcast showing the Kh-35U on a Su-34 for the first time.

There are a lot of Kh-35 ASM modifications with Kh-35U being the latest one. Kh-35U has been adapted for rotor-wing/fixed-wing aircraft, shore-based and ship-based launchers (U stands for Unified). The subsonic missile has a weight of 550 kg and a flight range of 260 km, being powered by Unit-64M (Russian designation: Izdelie 64M) turbofan engine. The trials of Kh-35U were finished in 2013. Now the missile is being produced by Tactical Missiles Corporation`s (TMC) facility located at Korolev (Moscow Region).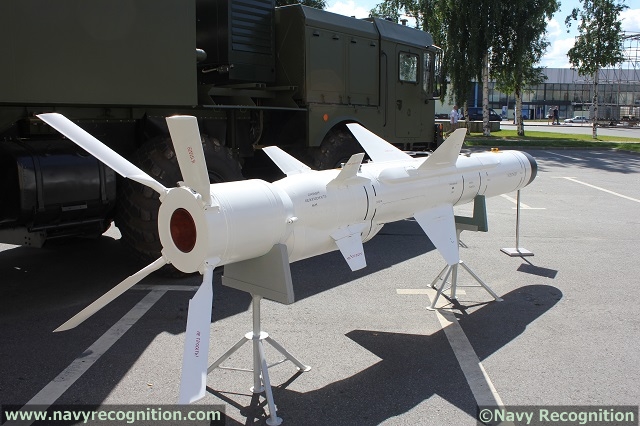 Kh-35UE (also known as AS-X-20 Harpoonsky) Anti-ship missile in its surface launched export variant (launched from BAL-E mobile coastal missile system).

Kh-35UE`s (export modification of Kh-35U) warhead has a weight of 145 kg and a maximum speed of Mach 0.85. It is supposed to be a very effective anti-ship weapon, according to several Russian and Western experts.

Taking into account the Kh-35U`s anti-ship purpose, the reasons of such weapon`s deployment in Syria are not clear.-

© Copyright 2015 TASS. All rights reserved. This material may not be published, broadcast, rewritten or redistributed.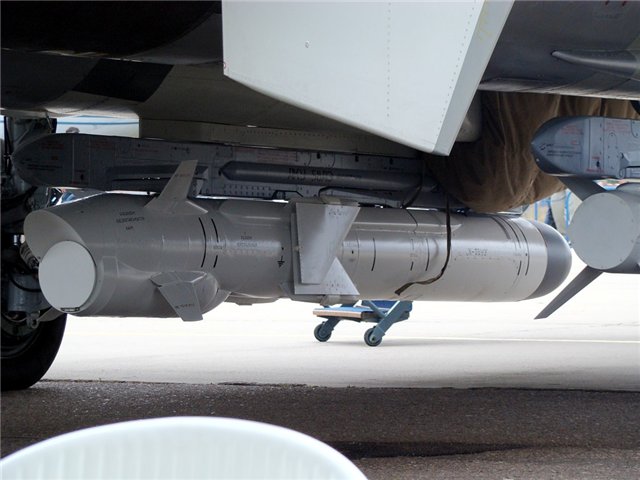 A Kh-35U model fitted on a plane