a
Naval Forces News - Russia
Zelenodolsk Shipyard to Lay Down 3rd Project 22160 Patrol Ship for Russian Navy
The Zelenodolsk Shipyard in the Volga area will lay down the third Project 22160 patrol ship Pavel Derzhavin on February 18, shipyard spokesman Andrei Spiridonov told TASS on Monday. "The shipyard will hold a solemn ceremony of laying down the Project 22160 patrol ship Pavel Derzhavin developed by the Severnoye Design Bureau in St. Petersburg [in northwest Russia]," the spokesman said.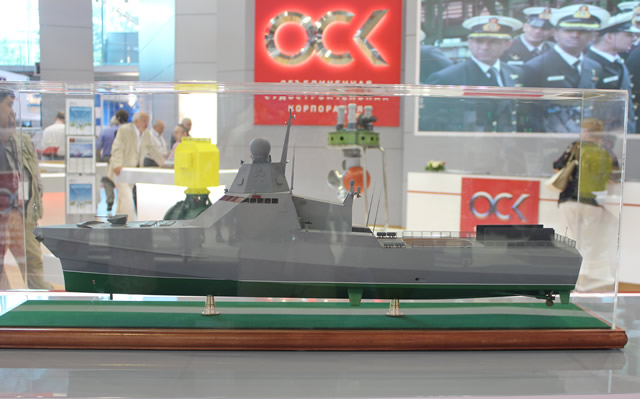 Project 22160 model at IMDS 2013

"The ceremony will be attended by Russian Black Sea Fleet Commander Alexander Vitko," he added.

"The ship is designed to defend territorial waters, patrol the economic zone at open and inland seas, fight smuggling and pirate activities, conduct search and rescue operations after wrecks, carry out environmental monitoring and protect ships and vessels during their sea passage," Spiridonov said.

According to the spokesman, the ship is furnished with radio electronic and hydro acoustic weapons, as well as electronic countermeasure equipment.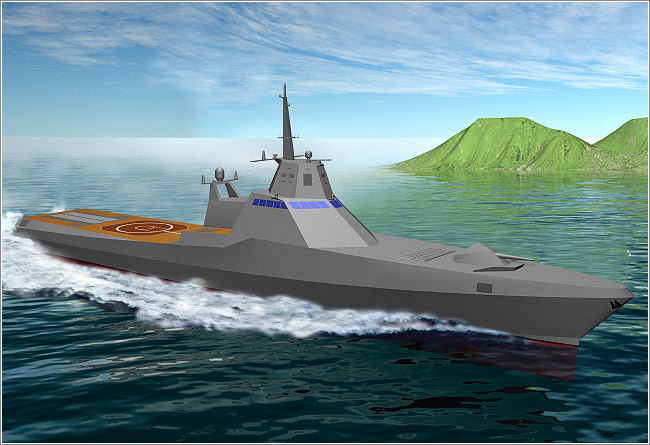 This new generation ship is built according to modular principles
Picture: Severnoye Design Bureau
The ship can carry a helicopter to increase its search potential and conduct search and rescue operations. "The Zelenodolsk Shipyard has been building Project 22160 ships for Russia's Navy since 2014," the spokesman said. "The shipyard laid down the lead ship Vasily Bykov on February 26, 2014 and the second Project 22160 ship Dmitry Rogachyov on July 25, 2014," he added. "The third Project 22160 ship was named after Soviet Navy Captain 1st Rank, Hero of the Soviet Union Pavel Derzhavin," the spokesman said.

The Project 22160 patrol ship has a displacement of 1,800 tons, a speed of up to 30 knots and a cruising capacity of 60 days at a distance of up to 6,000 miles.

According to Severnoye Design Bureau the ship is intended for border guard and patrol service in territorial waters, patrolling 200-mile exclusive economic zone in blue waters; suppressing smuggling and pirate activities; rescue operations; environmental monitoring. In wartime – defense of ships and vessels at sea, as well as naval harbours and water areas with the purpose of alerting hostile attacks. Each Russian fleet is expected to receive Project 22160 patrol ships.

© Copyright 2015 TASS. All rights reserved. This material may not be published, broadcast, rewritten or redistributed.