a
Naval Forces News - Russia
Russian Baltic Fleet Ka-27PL helicopters practice anti-submarine warfare in drills

Kamov Ka-27PL (NATO reporting name: Helix) shipborne anti-submarine warfare helicopters of the Russian Navy Baltic Fleet's naval aviation have eliminated a simulated enemy's submarine in an exercise, fleet spokesman Vladimir Matveyev said on Thursday.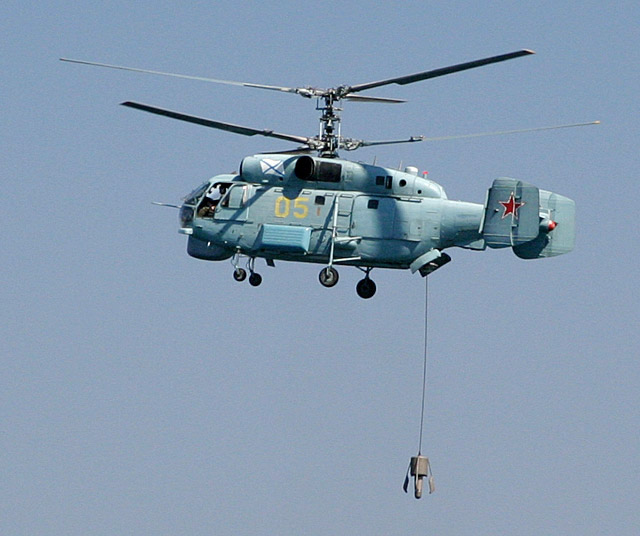 Ka-27PL ASW Helicopter deploying a dipping sonar. Picture: A.Zabusik

According to the exercise's scenario, the submarine planned to destroy the fleet's naval communications, the spokesman added.

"The Ka-27PL helicopters practiced searching for, detecting, classifying, tracking and counteracting the simulated enemy's submarine using various anti-submarine weapons during an exercise that was held as part of the combat readiness check after the winter training session," Matveyev said.

As the spokesman said, the helicopters used air bombs to destroy a simulated underwater target.

© Copyright 2015 TASS. All rights reserved. This material may not be published, broadcast, rewritten or redistributed.