a
LIMA 2013 Daily News - LIMA' 13 Press Release
New Dates Announced For LIMA' 13
On the back of the most successful edition of the Langkawi International Maritime and Aerospace Exhibition in 2011, organisers HW Exhibitions, are confident to re-inforce its postion as one of the most influential exhibitions of its kind in the Asia Pacific region for the future.

On the last day of LMA '11, Minister of Defence for Malaysia, Dato' Seri Dr Zahid Hamidi announced new dates for LIMA '13, which will now be held from 26th to 30th March 2013. This marks a departure from its traditional fourth quarter dates in early December.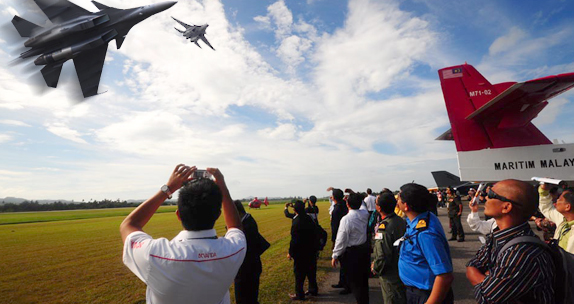 According to HW Exhibitions Managing Director Ahmad Dzuhri, 'The new dates were selected after years of deliberation and after engaging with key industry players. It is a strategic decision that is a product of market demand and hopefully, the industry would respond positively to it'. The first quarter dates also means less preparation time, which Ahmad Dzuhri said will not pose any problem.
LIMA '11 was attended by 67 countries, with record delegation and trade visitor turnout. The exhibition also boasted the presence of 5 of the leading combat aircraft manufacturers, with the Eurofighter Typhoon, the F-18 Super Hornet, Rafale, Sukhoi and Gripen joining 57 other defence and commercial aircraft showcasing their impressive capabilities. 403 companies participated at LIMA '11.
Registration and booking of space for LIMA'13 is now open and for more information on the Langkawi International Maritime and Aerospace Exhibition 2013, the official website can be viewed at
www.lima.com.my