a
Naval Aviation News - Russia

Russian Navy to receive about 30 upgraded Il-38 Maritime Patrol Aircraft

Russia's Navy is planning to receive about 30 upgraded Ilyushin Il-38 (NATO reporting name: May) antisubmarine warfare planes in the imminent future, Russian Naval Aviation Chief Major-General Igor Kozhin said.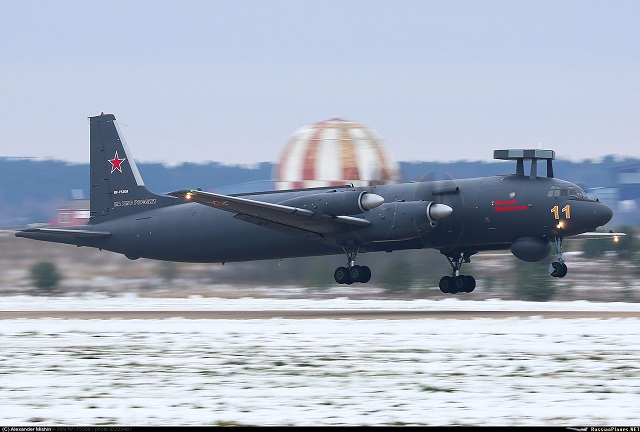 The seventh Il-38N MPA of the Russian Navy during flight tests in Zhukovsky. Picture by Alexander Mishin / russianplanes.net
"The development of the Il-38N antisubmarine warfare plane on the basis of the Il-38 aircraft is a promising area," Kozhin said.

"The advanced plane is equipped with the Novella system that increases the plane's ability to search for submarines by four times and can accomplish reconnaissance and target designation tasks," he added.

"There are plans to upgrade about 30 Il-38 planes for the Navy in the imminent future," he said.

According to him, flight and ground crews will learn to operate and service the Il-38N plane at the Combat Employment and Retraining Center for the Russian Naval Aviation flight personnel in Yeysk in south Russia.

© Copyright 2017 TASS. All rights reserved. This material may not be published, broadcast, rewritten or redistributed.

Comments by Navy Recognition
The upgraded Il-38N plane is equipped with the Novella target search and track system that can detect aerial targets at a distance of up to 90 kilometers (56 miles) and surface targets at a range of up to 320 kilometers (199 miles). The system can track 32 above- and underwater targets simultaneously. It is fitted with new-generation sonobuoys and a thermal imager. The Il-38N plane can also conduct Signals intelligence (SIGINT) and ISR.

By December 2016, a first batch of seven Il-38N have been delivered to the Russian Navy. A total of 65 baseline Il-38 were produced between 1967 and 1972. According to open sources, there were 46 Il-38 aircraft still in service in Russia as of 2016.

The Indian Navy operates another modernized Il-38 variant called Il-38SD "Sea Dragon". The Sea Dragon is a multi-mission package that includes five subsystems. Anti-submarine warfare (radio hydroacoustics and MAD), search-and-rescue (EO system), sea and land surface surveillance (electronically scanned radar) as well as electronic support measures. The first two of five aircraft on order have been modernized so far.