---
The Project 22350 frigate Admiral Gorshkov has arrived in Severomorsk in northwest Russia to continue its state trials, the FlotProm online media organization reported.
---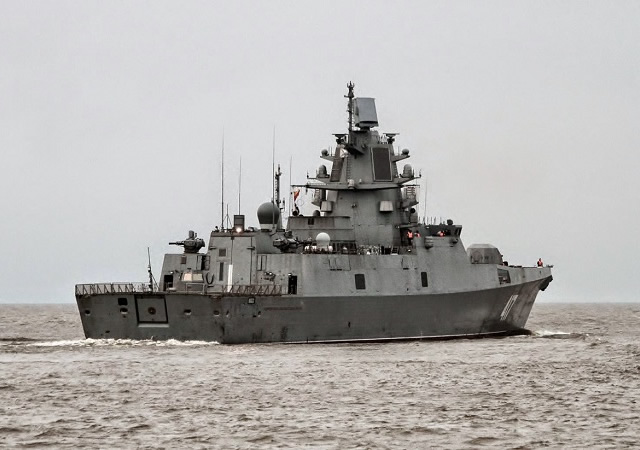 Project 22350 Admiral Gorshkov frigate
---
"The Project 22350 lead frigate Admiral Gorshkov built by the Northern Shipyard [in St. Petersburg in northwest Russia] arrived in Severomorsk on May 5 to continue its state trials. The ship had left the shipyard on April 27," the media organization quoted the shipyard's press office as saying. The shipbuilders are preparing the frigate for going to sea.

Between April 22 and April 25, the frigate's 10D49 propulsion diesel engine manufactured by the Kolomna Plant was checked in the Baltic Sea.

President of Russia's United Shipbuilding Corporation (USC) Alexei Rakhmanov said in March that the frigate's air defense missile system would be tested at a testing range within 1.5 months and then its trials onboard the warship would be resumed.

According to Rakhmanov, the Project 22350 frigate Admiral Gorshkov is planned to be delivered to the Russian Navy in August 2018.
---
© Copyright 2018 TASS. All rights reserved. This material may not be published, broadcast, rewritten or redistributed.
---