a
Naval Defense Industry News - USA
General Dynamics awarded contract modification for MK46 Mod 2 Naval Gun Systems
General Dynamics Land Systems is being awarded a $25,692,736 modification to previously awarded contract to exercise an option for the production of MK46 MOD 2 Gun Weapon Systems, including associated spares and shore based parts.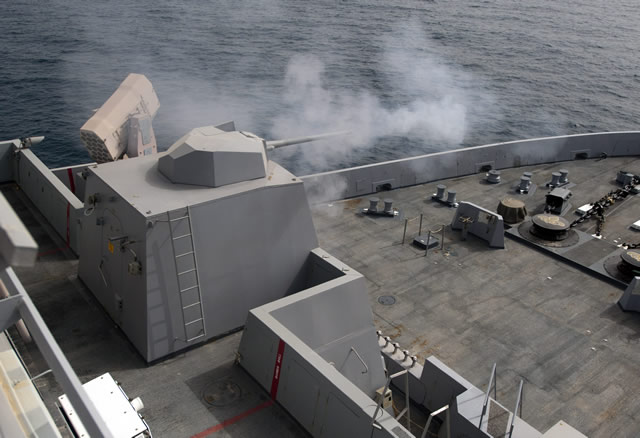 MK46 Gun System onboard a San Antonio class LPD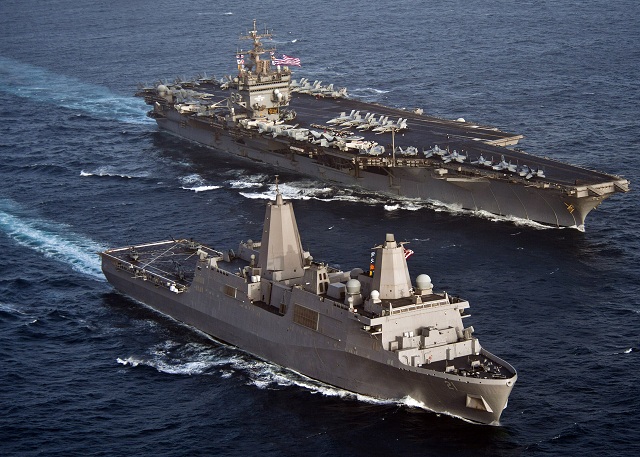 The amphibious transport dock ship USS New York (LPD 21) San Antonio class LPD, left, transits alongside the aircraft carrier USS Enterprise (CVN 65).
Pictures: US Navy
This option is for the production of two gun weapon systems for the San Antonio class and six for Littoral Combat Ship (LCS) gun mission modules designated for the LCS 5 through LCS 7.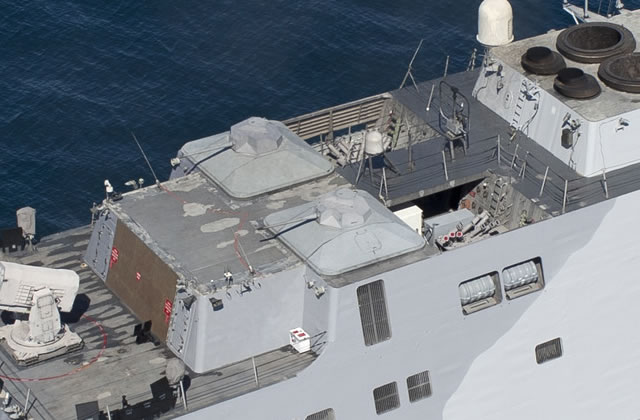 Two MK46 Gun Systems onboard USS Freedom Littoral Combat Ship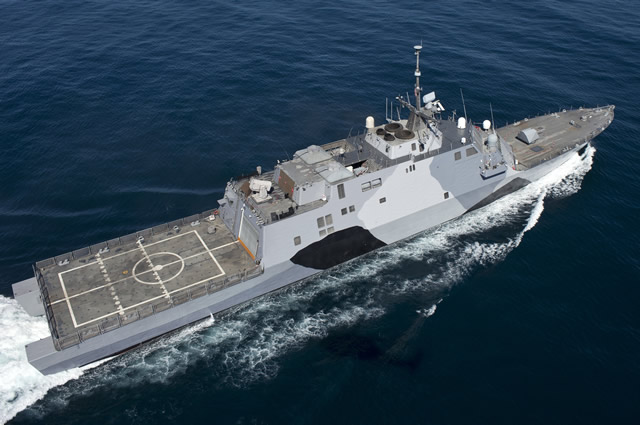 USS Freedom Littoral Combat Ship
Pictures: US Navy
The MK 46 gun weapon system is a remotely operated naval gun system that uses a 30mm high velocity cannon, a forward looking infrared sensor, a low light television camera, and a laser rangefinder for shipboard self defense against small, high speed surface targets. The gun can be operated locally at the gun turret or remotely at the Remote Operating Console in the Combat Information Center (on San Antonio class) and in the Mission Control Center (on the LCS class).