a
Naval Forces News - India
Indian Navy 2nd Kolkata Class Destroyer INS Kochi Hits Suface Target with BrahMos Missile
The Indian Navy on November 1 conducted the first successful test of the BrahMos supersonic cruise missile fired by its advanced Project 15A Kolkata-class Kochi destroyer, Sudhir Kumar Mishra, CEO of Russian-Indian joint venture BrahMos Aerospace, told TASS by phone from New Delhi.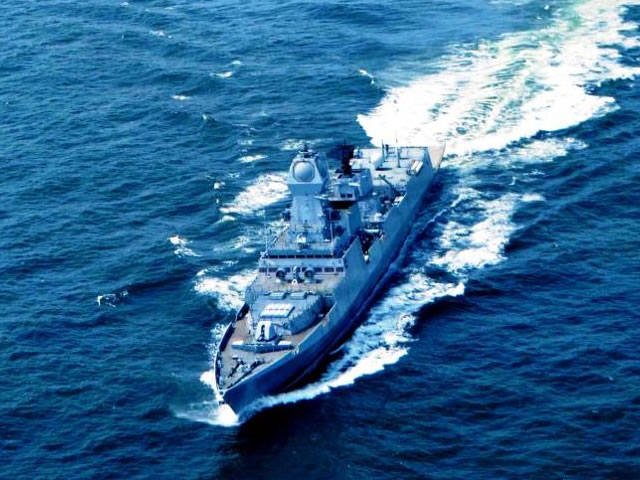 INS Kochi during sea trials. Picture: Indian Navy

According to Dr. Mishra, the missile was launched as part of the acceptance trials of the ship. The destroyer fired off the BrahMos to the maximum range - 290 km. The target was the Alleppey vessel, a write-off, which was hit successfully.

Following the launch, the missile climbed on the boost leg. Once the solid-state booster motor was jettisoned, the second-stage ramjet engine kicked in, accelerating the missile to Mach 2.8. Then, the weapon descended and skimmed the sea at an altitude of 10 m on its mid-course leg. After the active radar homing head was activated, it acquired the target, locked on and tracked it until the BrahMos finally hit it.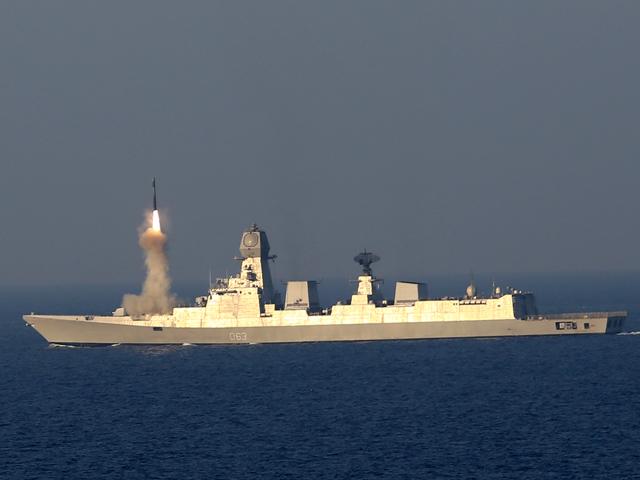 BRAHMOS Supersonic Cruise Missile was successfully test fired from the Indian Navy's newest destroyer INS Kolkata. Indian Navy Picture

The Indian Navy commissioned the Kochi destroyer on September 30, 2015. Strike missiles are housed by its bow, namely 16 BrahMos missiles in two underdeck eight-tube vertical launchers.

"Earlier, the BrahMos had been twice test-fired successfully by the Kolkata-class lead ship," Mishra said. "Today's test has proven the reliability of BrahMos vertical launch systems mounted on both Project 15A ships."

The anti-ship and land-attack variants of the BrahMos missile have been in service with the Indian Navy since 2005. They can deal with enemy ships and land-based threats depending on the guidance systems they are fitted with. The current launch has been the 49th time the BrahMos missile was tested.

© Copyright 2015 TASS. All rights reserved. This material may not be published, broadcast, rewritten or redistributed.