a
Naval Forces News - Russia
Russian Navy SSBN Vladimir Monomakh launches two Bulava SLBMs at missile range in Kamchatka
The Vladimir Monomakh (NATO reporting name: Dolgorukiy-class) nuclear-powered ballistic missile submarine conducted a successful launch of two Bulava sea-launch ballistic missiles (SLBM) in the White Sea, the Russian Defense Ministry's press office told journalists on Saturday.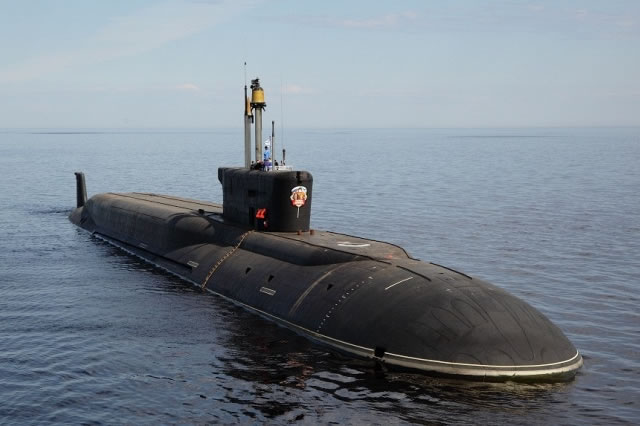 The Vladimir Monomakh is the third Borei class (Project 955) strategic ballistic missile submarine of the Russian Navy. Picture: Rubin Central Design Bureau for Marine Engineering
"At Gadzhiyevo the vessel was berthed at a newly built quay for the Borei class nuclear-powered submarines," Serga said.

The Vladimir Monomakh strategic ballistic missile submarine left the Sevmash shipyard in Severodvinsk on December 26. It is the third Project 955 submarine commissioned with Russia's Northern Fleet and second series sub of the project. During the sea trials in the White Sea the Vladimir Monomakh submarine confirmed the designed performance and modern stealth vibroacoustic characteristics. Within the framework of contractors' trials the submarine crew successfully test-fired on September 10, 2014 the Bulava intercontinental ballistic missile.

© Copyright 2015 TASS. All rights reserved. This material may not be published, broadcast, rewritten or redistributed.