a
Sea Air Space 2016 Online Show Daily - Cubic Press Release
Cubic to Feature Immersive Courseware for the Littoral Combat Ship Training Program at SAS16
Cubic Global Defense (CGD), a business unit of Cubic Corporation, today announced it will highlight key maritime training and tactical solutions at the Navy League's Sea-Air-Space Exposition held at the Gaylord National Convention Center in National Harbor, Maryland from May 16 – 18. As the Navy League's global maritime exposition, the Sea-Air-Space Expo is considered the largest maritime event in the U.S. that brings together the government's defense industrial base, private-sector companies and key military decision makers to review the latest technologies and equipment serving the industry.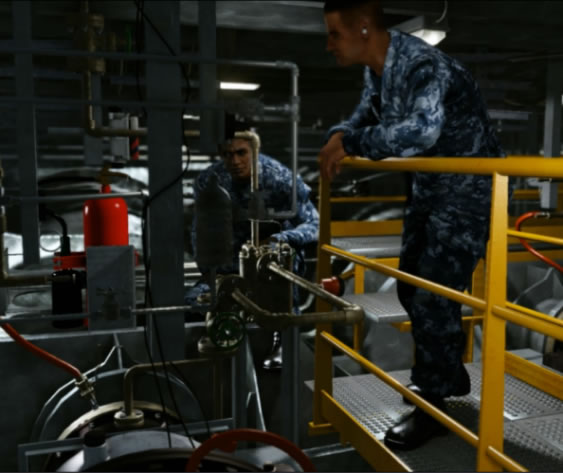 Cubic is a leading provider of Live, Virtual, and Constructive (LVC) training systems
At the event, Cubic will exhibit the high-fidelity, game-based Immersive Virtual Ship Environment (IVSE) courseware and Mission Bay Trainer (MBT) for the Littoral Combat Ship (LCS) training program. Cubic's LCS game-based training courseware allows sailors to meet the "Train to Qualify" and "Train to Certify" standards as established for both variants of the LCS and associated mission packages, all within a shore-based training environment. In addition, Cubic's industry-leading Air Combat Maneuvering Instrumentation (ACMI) as well as Command, Control, Communications, Computers, Intelligence, Surveillance and Reconnaissance (C4ISR) and data link solutions will be available for demonstrations.

"Cubic is dedicated to providing its customers effective and immersive maritime training solutions with proven learning methodologies," said retired U.S. Navy Vice Admiral David Buss, senior vice president and deputy president of Cubic Global Defense. "We look forward to working closely with the U.S. Navy to expand and enhance its game-based learning; Live, Virtual, Constructive technologies; and training systems that align with the Navy's future training environment and next mission."

Cubic will showcase the following maritime training and tactical capabilities at the Sea-Air-Space Expo:

· Immersive Virtual Ship Environment (IVSE): IVSE is a gamification training courseware that supports the U.S. Navy's LCS program by putting trainees in a cutting edge, 3-D virtual environment, teaching tasks in settings virtually identical to real-life scenarios.
· Mission Bay Trainer (MBT): The LCS MBT combines virtual simulation and hardware identical to what's found on board a ship to safely, effectively and efficiently train sailors on the functions and procedures for operating critical systems, vehicles and equipment within the mission bays.
· Air Combat Maneuvering Instrumentation (ACMI): By instrumenting live aircraft, ACMI is utilized by aircrew to train for combat missions more effectively and with less risk. Cubic integrates ACMI airborne and ground subsystems into a common operational picture that provides situational awareness for aircrew at training sites throughout the world.

Attendees can visit Cubic in meeting room #MR2250 on the exhibit floor at the Gaylord National Harbor Convention Center.