a
Naval Forces News - Vietnam
Vietnam People's Navy deploys Bastion-P Mobile Coastal Defense Systems in drills
The Vietnam People's Navy (VPN) has deployed the K-300P Bastion-P (NATO reporting name: SSC-5-C Stooge) mobile coastal defense missile systems (MCDMS) supplied by Moscow, according to a source in the Russian defense industry.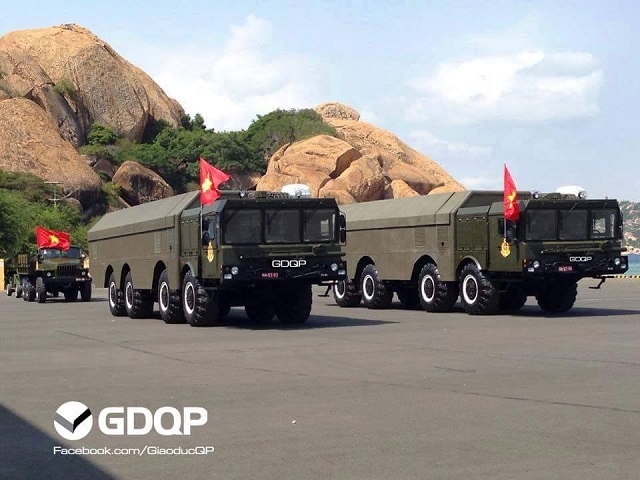 Bastion Coastal Missile System of the Vietnamese Navy during a parade.
"At present, the VPN is holding the exercise to deploy K-300P Bastion-P systems in order to practice the rebuff of a naval attack launched by potential adversaries of Vietnam. The service shipped the Bastion-Ps to the concentration areas using small landing craft and deployed the systems in order to train the combat skills of the crews. The aforementioned exercise apparently shows the Vietnam`s high potential in coastal warfare. The VPN can easily transport the Bastion-P systems to relatively small islands in the South China Sea and deploy it to counter enemy`s navy," the source said.

Hanoi is supposed to have acquired two Bastion-P systems (including eight launching units).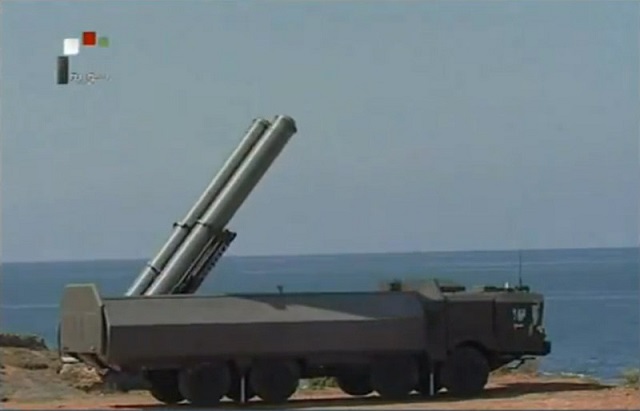 3K55 Bastion (NATO reporting name: SSC-5 Stooge) launcher unit moving into firing position
The 3K55 Bastion-P MCDMS is designed to destroy enemy`s naval surface combatants at distances of up to 300 km. K340P, K342R and K380R mobile command post (MCP) vehicles are based on the MZKT-7930 chassis manufactured by the Minsk Wheel Tractor Plant (Russian acronym: MZKT). Both K340P and K342R are equipped with two Onyx 3M55 supersonic cruise missiles (SS-N-26 Strobile/Yakhont) each.

The Russian Ministry of Defense (MoD) phased in the Bastion-P MCDMS in 2010. Three battalions of Bastion-P systems were issued to the 11th Independent Missile and Artillery Brigade (Black Sea Fleet) near Anapa. Each battalion includes four SPLs, four TLs, one MCP and several technical support systems. The unit can be complemented by a target designation vehicle equipped with the Monolith-B radar.

The Bastion-P radar signature has been reduced by 15 to 20 times, owing to the usage of composite materials (CM) in the related operational and support systems. The canisters of the K-340P self-propelled launcher (SPL) and the K342R transporter-loader (TL) are made of multi-layer composite material panels shaped to ensure the absorption of radar signals in several essential segments of electro-magnetic spectrum. The maximum absorption of radar signals is attained primarily in those spectral bands in which space- and air-based radio and electronic reconnaissance systems operate. As a result, the SPL`s and TL`s radar signatures has been reduced by 15 to 20 times.

© Copyright 2016 TASS. All rights reserved. This material may not be published, broadcast, rewritten or redistributed.