a
Naval Defense Industry News - USA
QinetiQ Awarded Contract to Support Delivery of EMALS & AAG on the US Navy Next-Gen CVN

QinetiQ North America (QNA) today announced that it has entered into a contract valued at $16M from General Atomics (GA) in San Diego, California to deliver control hardware and software for the Electromagnetic Aircraft Launch System (EMALS) and the Advanced Arresting Gear (AAG) to be installed on the U.S. Navy's next
Gerald R. Ford Class aircraft carrier
, the future John F. Kennedy (CVN 79).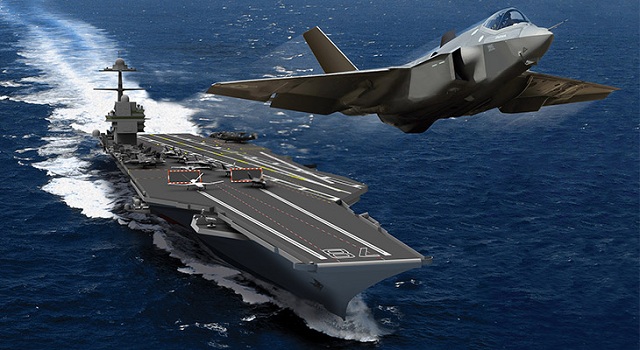 Electromagnetic Aircraft Launch System (EMALS) was fitted first onboard head of class USS Gerald R. Ford. Picture: General Atomics

The contract reflects a multi-year production task to update, procure, assemble and test launch control and arresting control hardware. For more than a decade, QNA has supported GA and the U.S. Navy by providing the hardware and software for the EMALS Launch Control System, as well as control hardware and software for the AAG system, both of which were developed for and installed on Pre-Commissioning Unit Gerald R. Ford (CVN 78).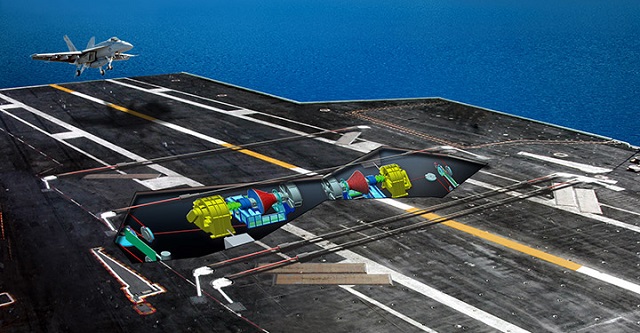 The Advanced Arresting Gear (AAG) program will supply Navy aircraft carriers with an electric motor based system that will replace the current MK 7 hydraulic system for aircraft deceleration during recovery operations. AAG allows arrestment of a broader range of aircraft, reduces manning and maintenance, and provides higher reliability and safety margins. GA's design replaces the mechanical hydraulic ram with rotary engines using simple, proven energy-absorbing water turbines coupled to a large induction motor, providing fine control of the arresting forces. Picture: General Atomics

"QinetiQ North America is honored to once again be working with General Atomics to begin production on the second ship in the Ford-class, CVN 79. We are proud to play a role in providing the Navy with this latest technology that will increase reliability, improve operational efficiencies and significantly decrease lifecycle costs," said Andrew Courier, Director of Maritime Systems at QNA.

Development and production of the hardware and software will be done in QNA's Waltham, Massachusetts facility.