a
Naval Industry News - UAE, Kuwait
Abu Dhabi Ship Building to Build 8 Landing Craft and Protection Vessels for Kuwait MoD
Abu Dhabi Ship Building (ADSB), a leading provider of construction, repair and refit services for naval, military and commercial boats, signed an agreement with the Kuwait Ministry of Defense to build and supply landing crafts and high speed protection vessels worth over 260 million AED.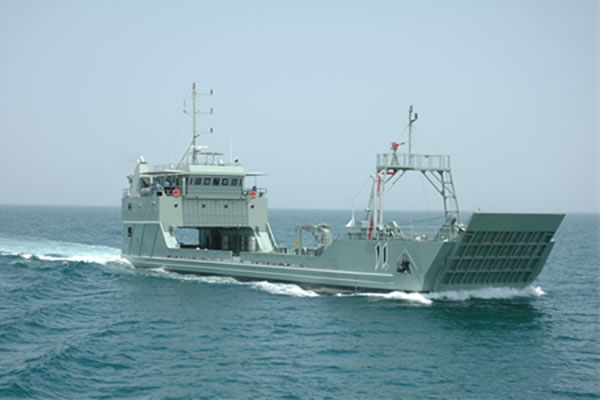 ADSB 64 meters Landing Craft
A total of 8 vessels, of varying sizes and capabilities, will be designed and built by ADSB to handle the task of protecting Kuwait's territorial waters and maritime facilities from all threats. Under the contract, the Kuwait Ministry of Defense will receive boats with state-of-the-art equipment, technology and advanced protection capabilities to ensure they are able to carry out required tasks efficiently and accurately.
ADSB Interceptor (Yonca Onuk's MRTP 16 design)
Dr. Khaled Al Mazrouei, CEO, Abu Dhabi Ship Building said: "We are proud to be supplying vessels to the Kuwait Ministry of Defense and are grateful for the confidence that the State of Kuwait has given to us by awarding this contract. At ADSB we've proven our competency as one of the premiere shipbuilders in the region. This contract further demonstrates our commitment to growing our capabilities and supporting regional partners."

Kuwaiti Ministry of Defense commented: "The aim of this contract is to improve the security control of Kuwait's maritime boundaries. The vessels will have high-level requirements, making them globally competitive protection vessels, which will be built by using state-of-the-art multi-purpose technologies and equipment."