a
Naval Forces News - Russia
Russian Navy Naval Aviation Intensifies Mig-29KUB Pilots Training Ahead of Carrier Deployment
In 2016, Russian Navy`s Naval Aviation has trained several pilots to operate Su-33 (NATO reporting name: Flanker-D) and MiG-29K/KUB (Fulcrum-K) shipborne fighter jets, according to the arm`s Chief, Major General Igor Kozhin.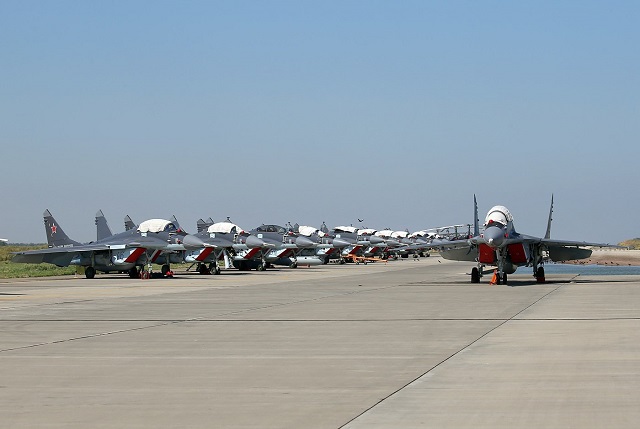 Russian Navy MiG-29K-KUB in Yeysk training center

"Since the beginning of 2016, we have already trained seven pilots to operate MiG-29K shipborne naval fighters. We should maintain the momentum in efforts to increase the caliber of pilots," Kozhin said. He added that the arm also trained five pilots for Su-33 fighters within the prescribed period.

Previously, it was reported that the 'Admiral Kuznetsov'-based naval aircraft would start bombing the Islamic State (IS, forbidden in Russia) terroristic grouping in Syria in October 2016 - January 2017. The aircraft cruiser armed with MiG-29K/KUB fighters is supposed to head to the Mediterranean Sea in Autumn 2016. The modernization of the 'Admiral Kuznetsov' ship is scheduled for early 2017.

© Copyright 2016 TASS. All rights reserved. This material may not be published, broadcast, rewritten or redistributed.