a
Naval Forces News - Russia
Russian Navy Baltic Fleet Conducts Amphibious Assault Exercise
The Project 775 (NATO reporting name: Ropucha I-class) Korolyov and Alexander Shabalin amphibious assault ships of the Russian Navy's Baltic Fleet landed Russian Marines on an austere beachhead in an amphibious assault exercise, the fleet's spokesman, Andrei Bespaly, has told journalists.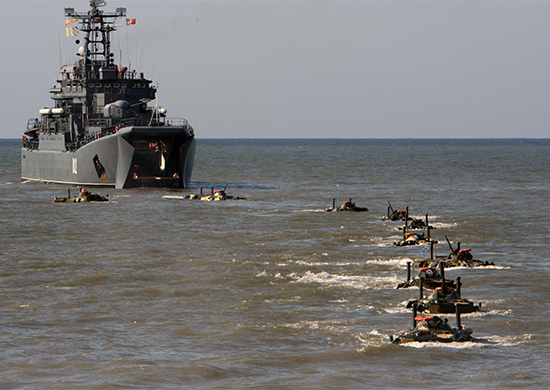 Russian MoD picture

"The landing operation involved the Korolyov and Alexander Shabalin amphibious landing ships, over 15 combat vehicles and around 200 Marines from a costal defense large unit of the fleet," he said.

Having embarked on the ships, the Marines and their armored personnel carriers (APC) arrived to the designated area where they hit the beach on their APCs. The supporting fires were provided by naval gunfire that took out simulated enemy aircraft and a coastal defense battery.

© Copyright 2016 TASS. All rights reserved. This material may not be published, broadcast, rewritten or redistributed.