a
Naval Industry News - Italy, Qatar
MBDA Italia signs 1 billion euros plus contract to supply missiles to the Qatar Emiri Navy
MBDA Italia has signed today a contract worth more than 1 billion euros to supply the Qatar Emiri Naval Forces (QENF) with missiles for their new naval vessels recently procured from Fincantieri. In this respect, MBDA will be supplying the QENF in due course with Exocet MM40 Block 3 anti-ship missiles as well as Aster 30 Block 1 and VL MICA air defence missiles.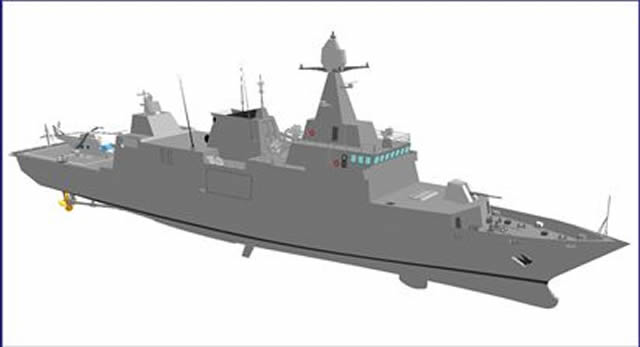 Design of the air defence corvettes allegedly contracted by Qatar in the amount of four units.
Picture: Fincantieri.
Today's contract signature follows the Letter of Award which was signed in Rome on 16th June within the framework of a Government to Government agreement signed between the Ministry of Defence of Italy and that of Qatar.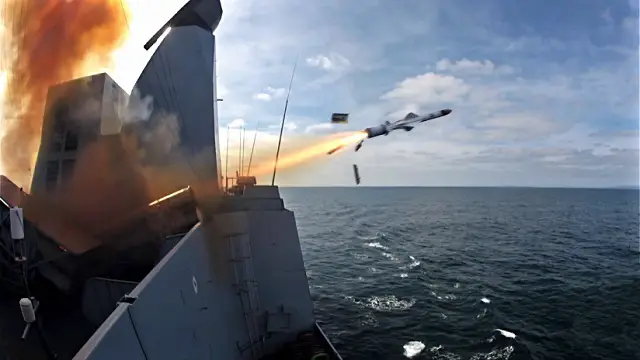 MBDA Exocet is a leading name in the anti-ship domain
Picture: MBDA
Antonio Perfetti, Managing Director MBDA Italia and Executive Group Director Sales & Business Development MBDA, commented: "This contract represents a further confirmation of the significant role that MBDA plays in the missile sector, not only in Europe, but also worldwide. It is proof of MBDA's capability, thanks to its very comprehensive portfolio of world class solutions, of being able to address the most stringent and diverse of customer missile systems requirements. The contract consolidates MBDA's highly valued partnership with Qatar and is further proof also of the value of the solutions offered by the Company to meet its customers' requirements."