a
Naval Forces News - USA
U.S. Navy Aegis Ashore Missile Defense System At NSF Deveselu in Romania Now Operational
U.S. Naval Forces Europe-Africa/U.S. 6th (CNE-CNA/C6F), recognized a key milestone to complete Phase II of the European Phased Adaptive Approach by deeming the Aegis Ashore Missile Defense System in Romania as operationally certified in a ceremony held in Deveselu, May 12.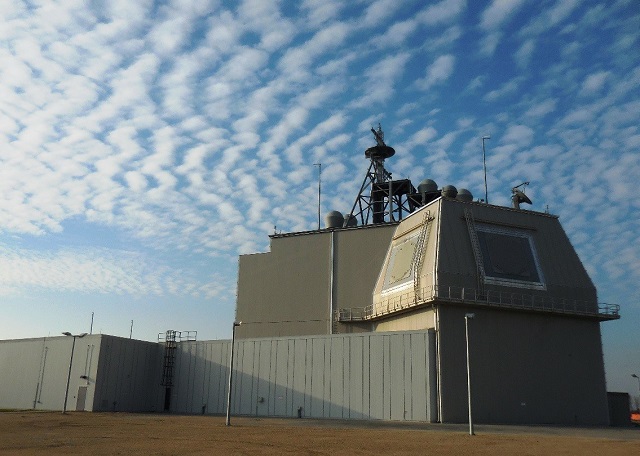 U.S. Aegis Ashore missile defense system at Naval Support Facility Deveselu, Romania. U.S. Missile Defense Agency Photo.

This ballistic missile defense system represents a significant increase in the capability to defend NATO European territory from attacks originating outside the Euro-Atlantic area, and is a key milestone in the development of NATO ballistic missile defense.
Lockheed Martin video on AEGIS Ashore
"Today, this site joins the four U.S. guided missile destroyers in Rota, Spain in reaching Phase II of the European Phased Adaptive Approach. As we cut the ribbon, the watchteams are trained and ready, the system has been tested, and we are now in the progress of integrating this site into the NATO integrated Air and Missile Defense Architecture." - Adm. Mark Ferguson, commander, U.S. Naval Forces Europe-Africa