a
Naval Industry News - Jamaica, Netherlands
Jamaica Defence Force Orders Two Stan Patrol 4207 Vessels from Damen for Fleet Renewal
The Jamaica Defence Force (JDF) has awarded Damen Shipyards Group a contract for two new Stan Patrol 4207 vessels. Representing a renewal of their fleet, the new vessels will replace the JDF Coast Guard Unit's three Damen-built County Class Offshore Patrol Vessels, the HMJS Cornwall, HMJS Middlesex and HMJS Surrey.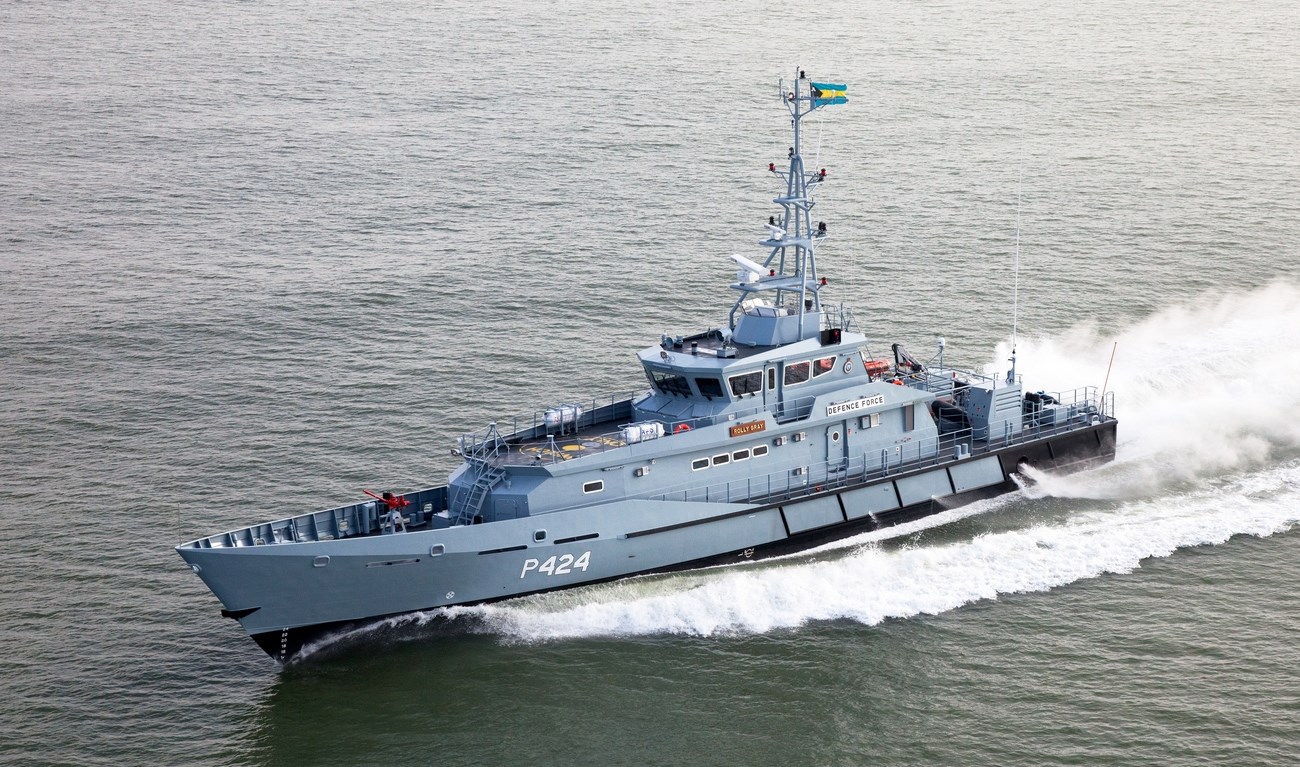 Stan Patrol 4207. Damen picture
Damen is currently completing minor modifications before the outfitting process is concluded. Because both vessels were available on stock, delivery is expected before the end of the year. The new Stan Patrol 4207 vessels will be renamed HMJS Cornwall and HMJS Middlesex.
Winter delivery journey
"We are very proud to announce that the Jamaica Defence Force has once again selected Damen for its fleet requirements," says Damen Sales Manager Americas Alan Borde. "We are looking forward to seeing these vessels in operation for this much valued client."
On completion, two teams of JDF representatives will fly to the Netherlands in order to sail both vessels back to Jamaica with Damen's own expedition team. Depending on weather conditions, the vessels are expected to arrive in Jamaica in January 2017.
Preparations for re-sale
As well as the specifications for the new vessels, the contract also details a trade-in agreement that involves JDF's existing Patrol Vessels. These three vessels were built by Damen and have been in active service with JDF since 2005 and 2006.
After an official decommissioning ceremony which took place on 8 November in Port Royal, Jamaica, these vessels were handed over to Damen. "A heavy lift ship will collect all three vessels in the coming weeks and transport them to the Netherlands," continues Mr Borde. "Following some updating and repair works at Damen Maaskant Shipyards Stellendam, we will offer them for sale via Damen Trading."