a
Naval Defense Industry News - Canada
Geospectrum Awarded Contract To Supply TRAPS Variable Depth Sonar To Royal Canadian Navy
GeoSpectrum Technologies Inc. is pleased to announce that is has received a contract through the Build in Canada Innovation Program. Defence Research and Development Canada will test the TRAPS (Towed Reelable Active Passive Sonar) variable depth ASW sonar on Royal Canadian Navy ships.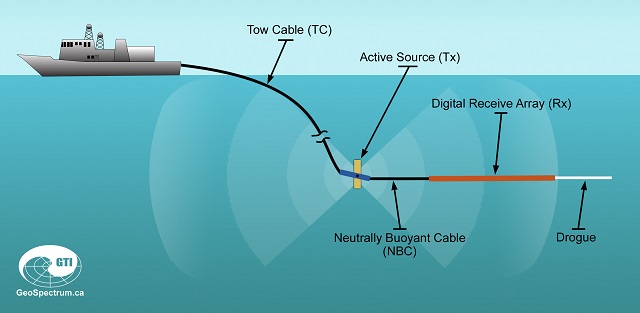 The Towed Reelable Active Passive Sonar system was developed as a single-tow Vertical Projector Array (VPA) to eliminate the need for the special handling required to deploy and retrieve towed VPAs. By reeling the specially-designed projector directly onto the winch drum, special overboarding equipment, ship time, and manpower are greatly reduced while productivity and relevant data collection is improved.

GeoSpectrum

image.

TRAPS is an innovative towed compact, low-cost, active-passive, variable-depth sonar for submarine, torpedo and surface-ship detection. TRAPS' unique operational advantage is an active sound source that operates as a vertical projector array– a smaller version of that used for larger open ocean variable depth sonars- but stows on a winch drum with the receive array and tow cable. Thus, a deployment/recovery system is not required, significantly reducing the size and cost.

TRAPS can be supplied for a permanent ship fit, and can also be housed in a 20 ft ISO container for rapid deployment on multi-mission vessels, providing flexibility and force scaling options not currently available in the market. The vertical projector array sound source produces vertical directivity which is key for optimal source directivity and rapid search.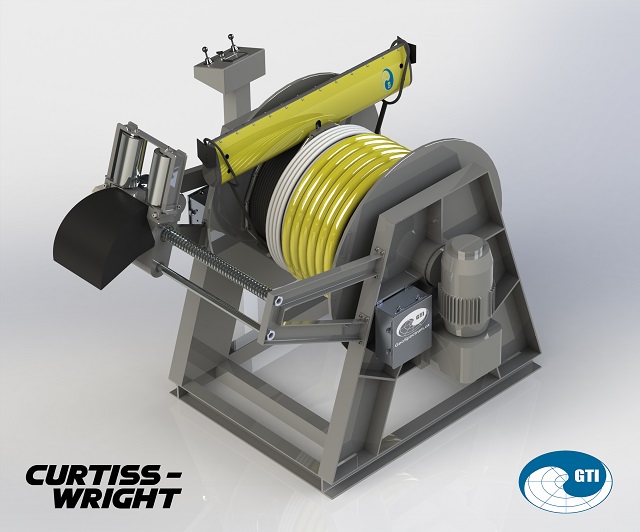 The modular design of TRAPS provides a variety of installation options, including containerization on multi-mission vessels and standard deck-mounting. Curtiss Wright image.

This inherent benefit of TRAPS meets the defined and growing need for low cost, compact ASW sensor systemsthat can be fitted to small combatants, offshore patrol vessels, and even militarized commercial vesselsand unmanned surface vehicles (USVs).

"We're very excited about having the opportunity to test a TRAPS system on a Canadian Navy ship", said Paul Yeatman, GeoSpectrum's President. "Through the Build in Canada Innovation Program, the Royal Canadian Navy will be able to test a portable ASW sonar system that can be operated from vessels of opportunity, including our Maritime Coastal Defence Vessels (MCDVs) and the new Arctic Operations Vessel (AOPV). We are looking forward to leveraging this project to access the international market for towed ASW sensors and creating jobs in Canada."